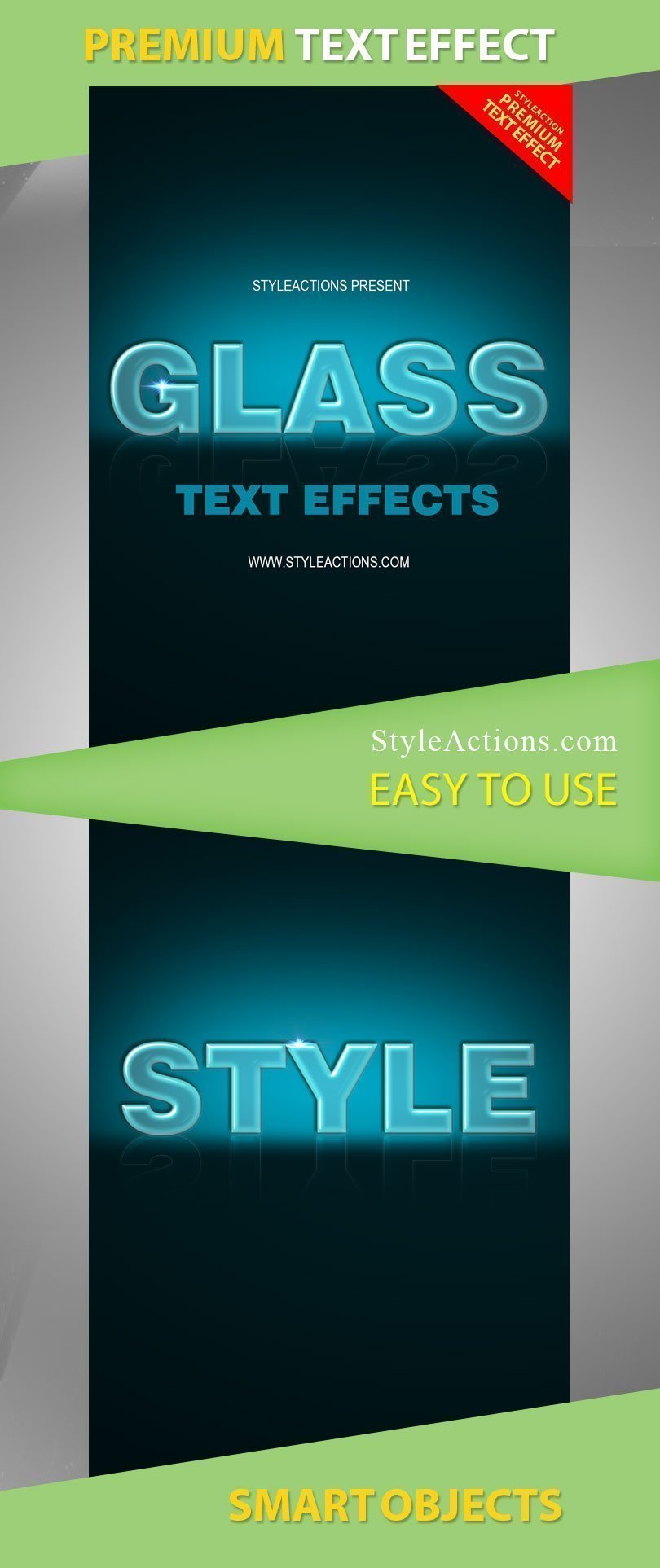 Glass Text Effects
When you start creating some new poster or advertisement, you need everything to be perfect, including the text layers. For making your text more intriguing and sophisticated, use additional effect, as our new Glass Text Effects.
This text style will make your text layer look sophisticated and bright. And you won't waste your time in creating such a design.
It's an interesting decision for many designs! How can you apply it? The detailed answer you can find inside the text file! We add it to our package to solve all possible problems with usage, which can appear if you face with PSD action for the first time!
Add this action to any your design, the usage is unlimited so you can use it for any amount of designs in the future.