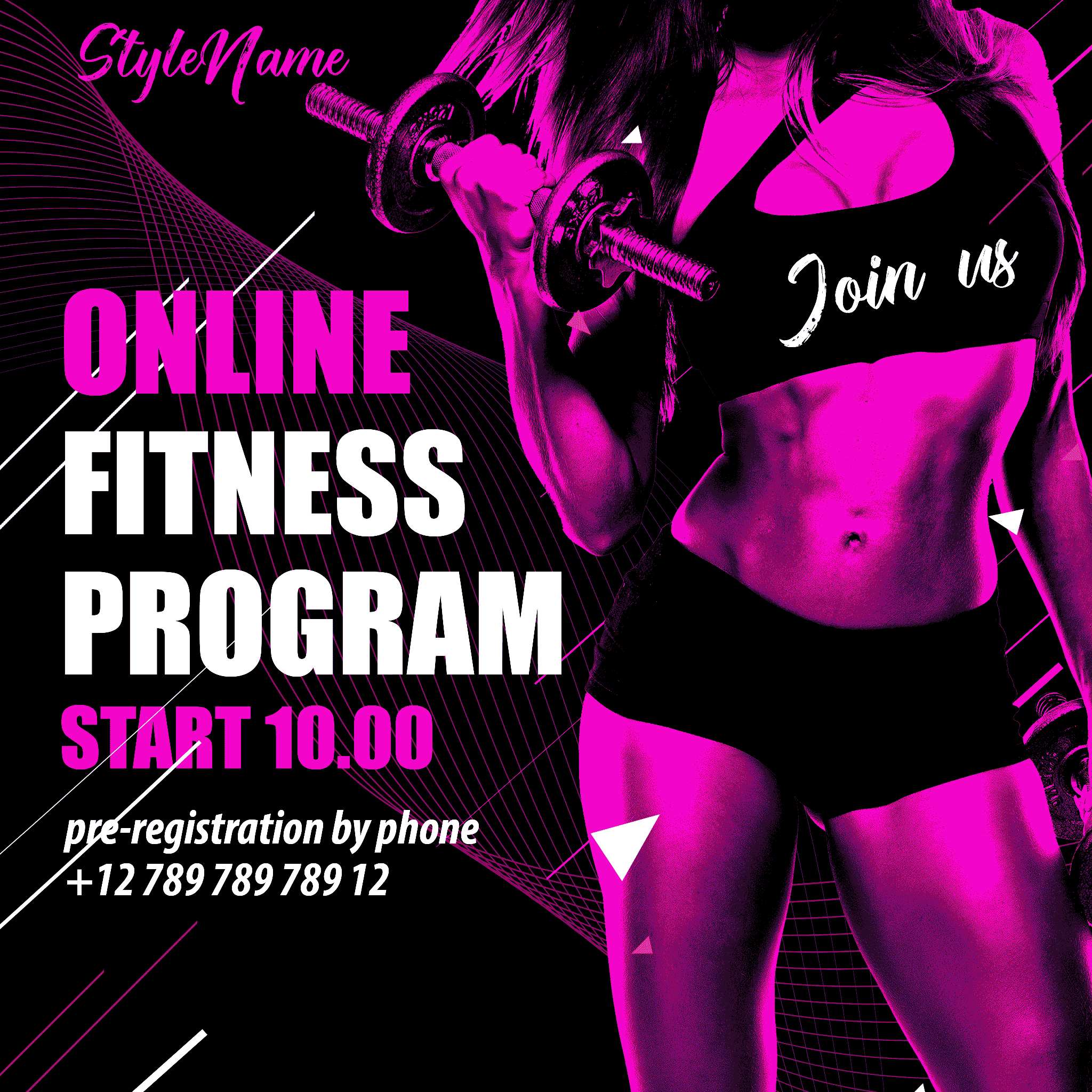 Online Fitness Programm
Before opening your gym or fitness center, you must think about your efficient promotion! Start with theOnline Fitness Programm and you will see that it's possible to get the high-quality product for free!
This template is aimed to promote any gym! The structure is fully layered and well=organized, so the final look is appealing and easy for understanding! We have divided the flyer into several parts where you can place your photo and info content! Add some detailed information about your gym and its offer and don't forget to add your contacts!
If you want, you can place your own photos to show your gym! Also, don't forget to add sweet discount offer which will catch your client attention!