Mar 23, 2018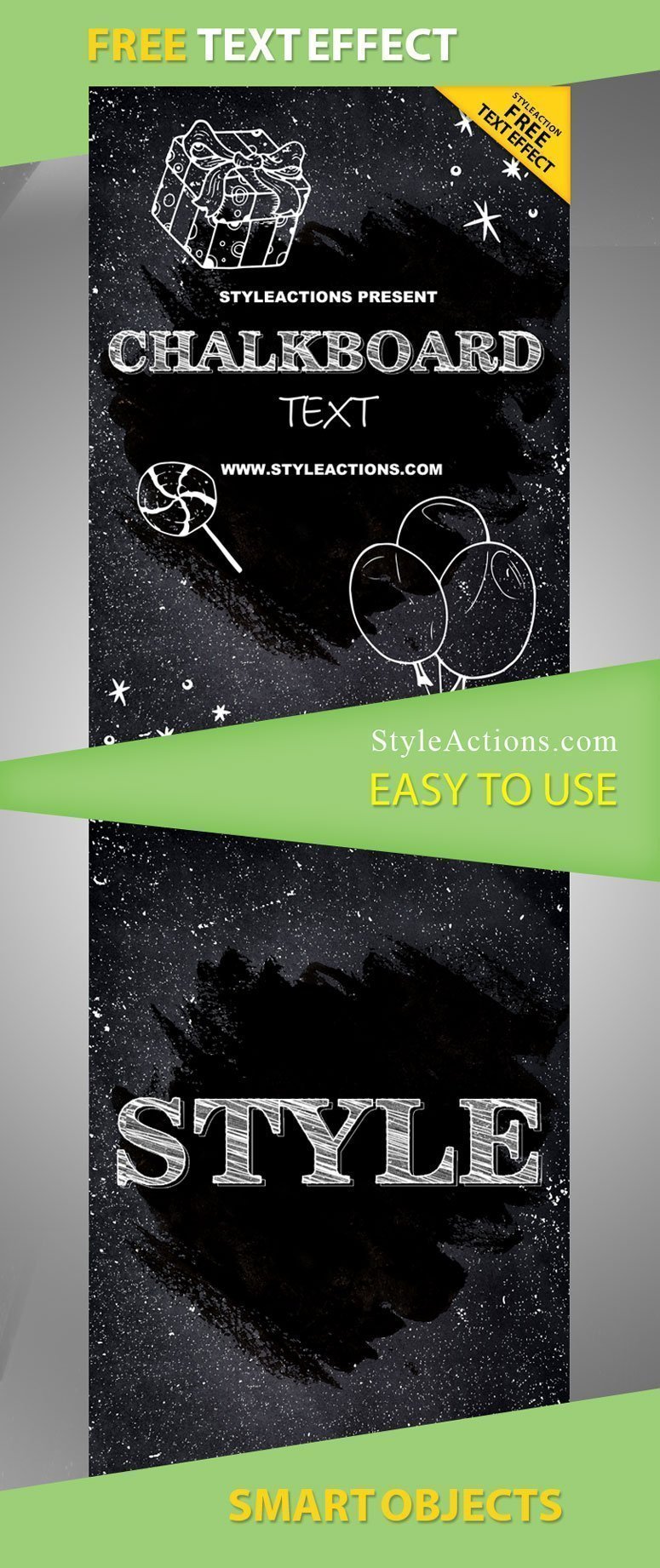 Chalkboard Text Effect Photoshop Action
Chalkboard text styles are popular and widely used in designs nowadays. Maybe it's because if its universal look or just because it's a trend now, it doesn't really matter because each designer and photographer must have some text styles in their tool-sets. This cute and creative text style will complete many of your design! The most important advantage of this style is that it's free! You can use it for free at any time after downloading!
For what design can you use it? For any, of course, you can try to add it to your text and then remove it if you want. Even if you won't be satisfied with the result, this action is free so you lose nothing, so start experimenting with your text layers!
DOWNLOAD ACTION
DOWNLOAD THIS ITEM GRANTS YOU ROYALTY FREE USAGE IN UNLIMITED PROJECTS