Sep 22, 2017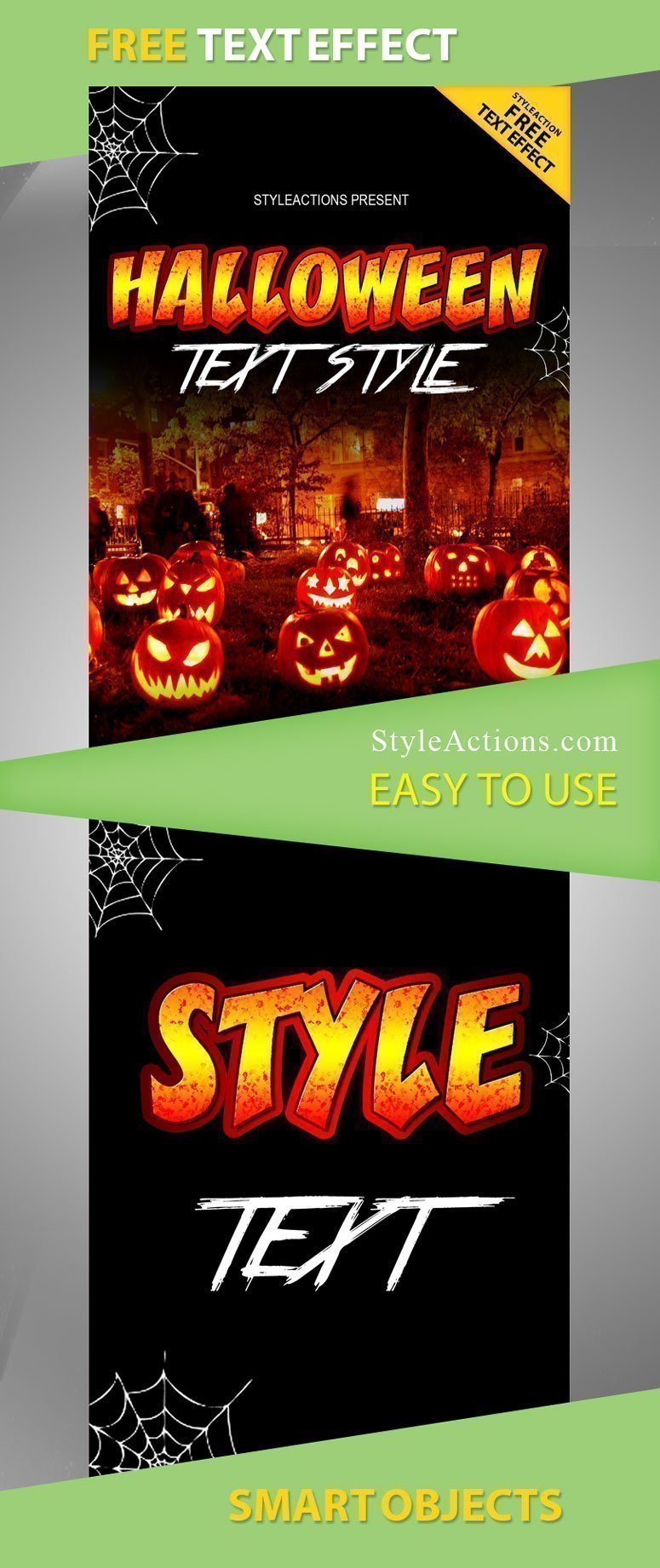 Halloween Text Style PSD Action
Halloween designs are one of the most sophisticated and hard works. The photographer need not only take a perfect shot but also to transform it into a real horror poster and it still must be unique and creative. It's a hard task with which many designers and photographers can't deal. When you are working on the Halloween design, everything must reflect the ambiance of horror, even the text layer. That's why it's important to apply some effect to it! Our new free Halloween text style will embellish any Halloween design! You can use it for general Halloween works, or some advertisements! The area of usage of this Photoshop action isn't limited so just show your fantasy and use it wherever you want. Also if you have some other actions you can mix them and the result can surprise you.
We achieved such glowing scary design with the help of gradient effect of yellow and red, it looks like a fire text right from the hell! Such creative but still scary text style will suit any your design! Considering it's the free action, you can download it without any hesitation and start using it before Halloween for some other scary designs.
Our applying process consists of several simple step implementing of which won't take more than a minute. First of all, you will need to unzip the package and open our PSD file, its' the actions itself, open your image for editing. Then copy the image into the Smart Object. Opt what layers to turn on and which to turn off. And don't forget to save the result! See! It's simple as one, two, three!
The applying process will take few seconds and you will get a completed Halloween design with memorable text style! This action is free so you can download it right away! You will be able to use this tool as the additional Photoshop plugin; don't forget that it must be PHOTOSHOP cs4+ English version!
Start creating Halloween design until the dead men wake up and ruin your plans!
DOWNLOAD ACTION
DOWNLOAD THIS ITEM GRANTS YOU ROYALTY FREE USAGE IN UNLIMITED PROJECTS