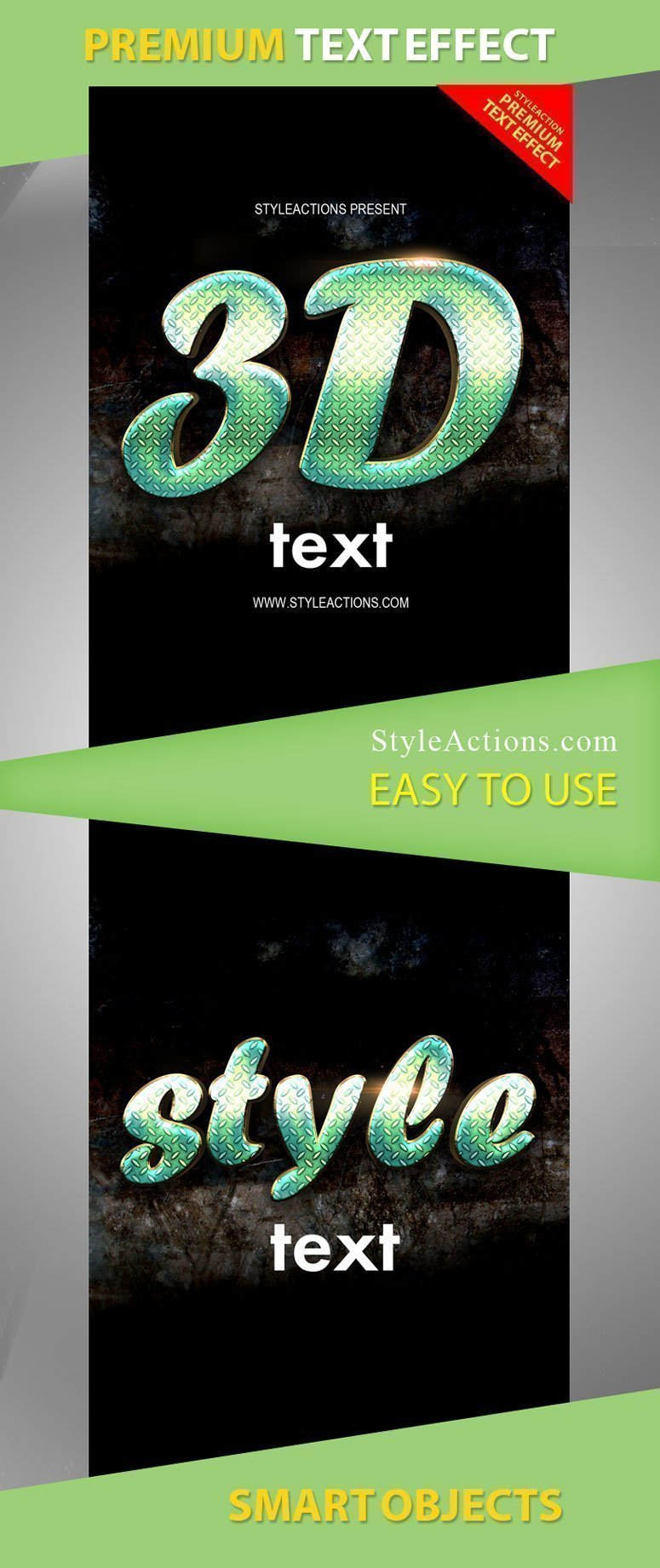 3D Photoshop Text Effects
How can you make your text design more realistic and catchy? Just apply our 3d text effect PSD action and you will get a stunning design with the most realistic look! From the preview image, you can see that this text effect has greenish color, but you can easily change it via your Photoshop!
This effect will save your time and give you some inspiration for your future text designs!
The price for such product – $4! It one of the most affordable price on the market (considering such a high quality)! Try to apply it once and you won't use any other action anymore!
You can also look through our other premium and free text effect and pick something to your liking! The price for all premium actions is fixed $4!