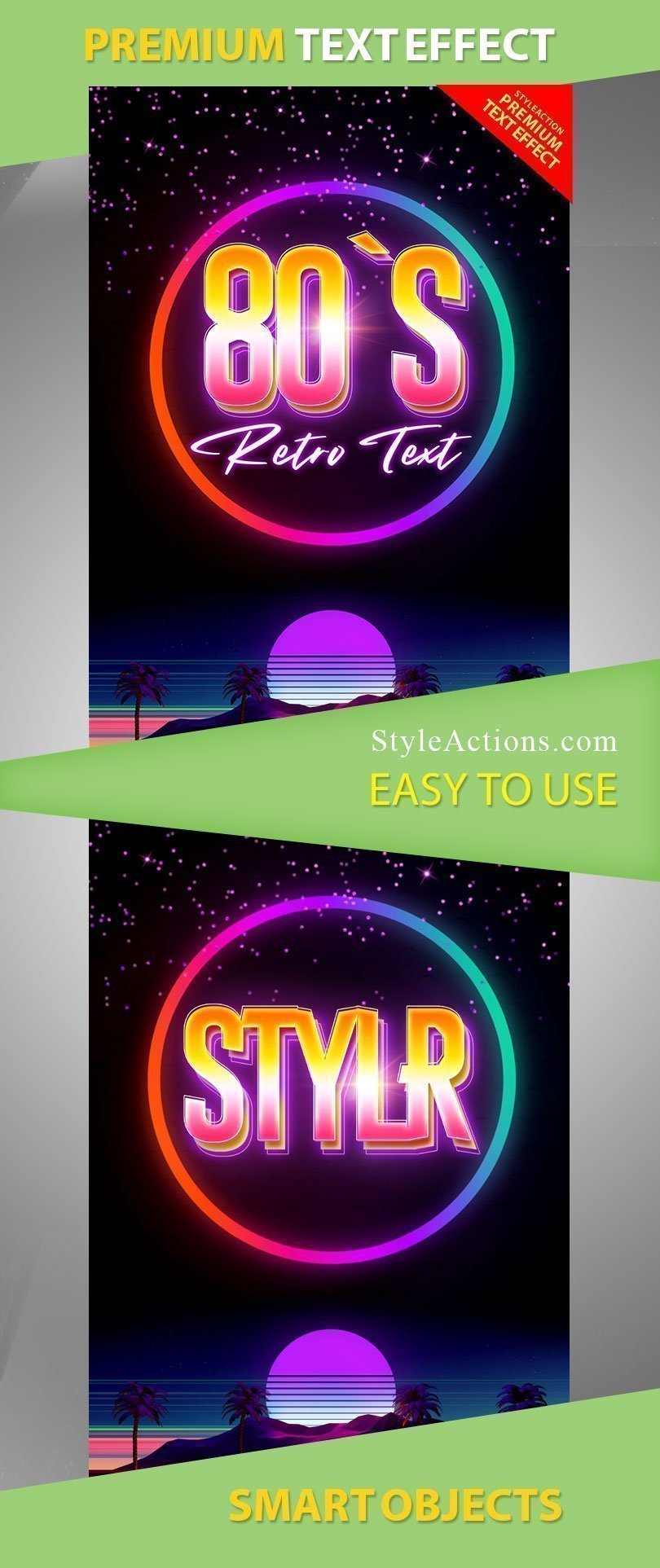 Retro Text Effect PS Action
You can complete your retro design with the sophisticated and stylish Retro Text Effect PS Action. This action will make your text layer more appropriate to your retro design and you won't waste your time on it. You will be able to create a thousand new retro posters without huge time spending! And each of them will look sophisticated and creative! We have packed this action with the Smart Object so no issues will come up!
Try to combine the retro effects together and you will complete your poster in automatic mode. Step back from the manual editing and take an advance of innovations for old-style posters and designs.
If you want to edit the text file after applying this action. There won't be any problems with it.