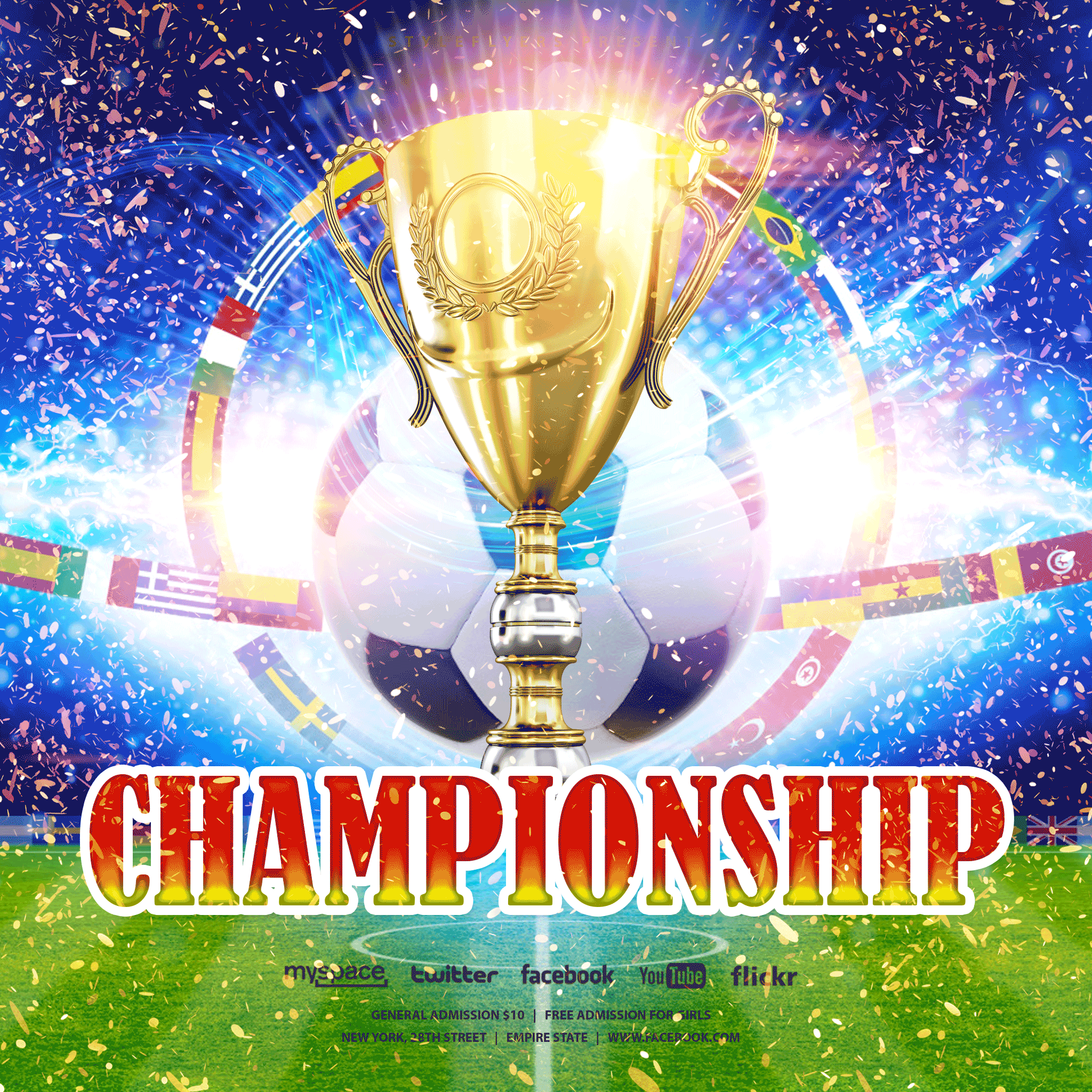 Championship Animated Template
This time we will help you to promote, your sport championship in the most creative and modern way. The animated template will help you to convey the championship spirit. The golden super bowl and a lot of falling glitter will show the beauty of sports win.
The animated effect of falling glitters makes this template lively and realistic. You can use this template for any social media network. Inside the package, you will find the guideline text and some recommendations, template itself and some sound effects, which you can also use for some networks.
After you unzip the package, you can start editing the text layer where you can put the information about your championship.