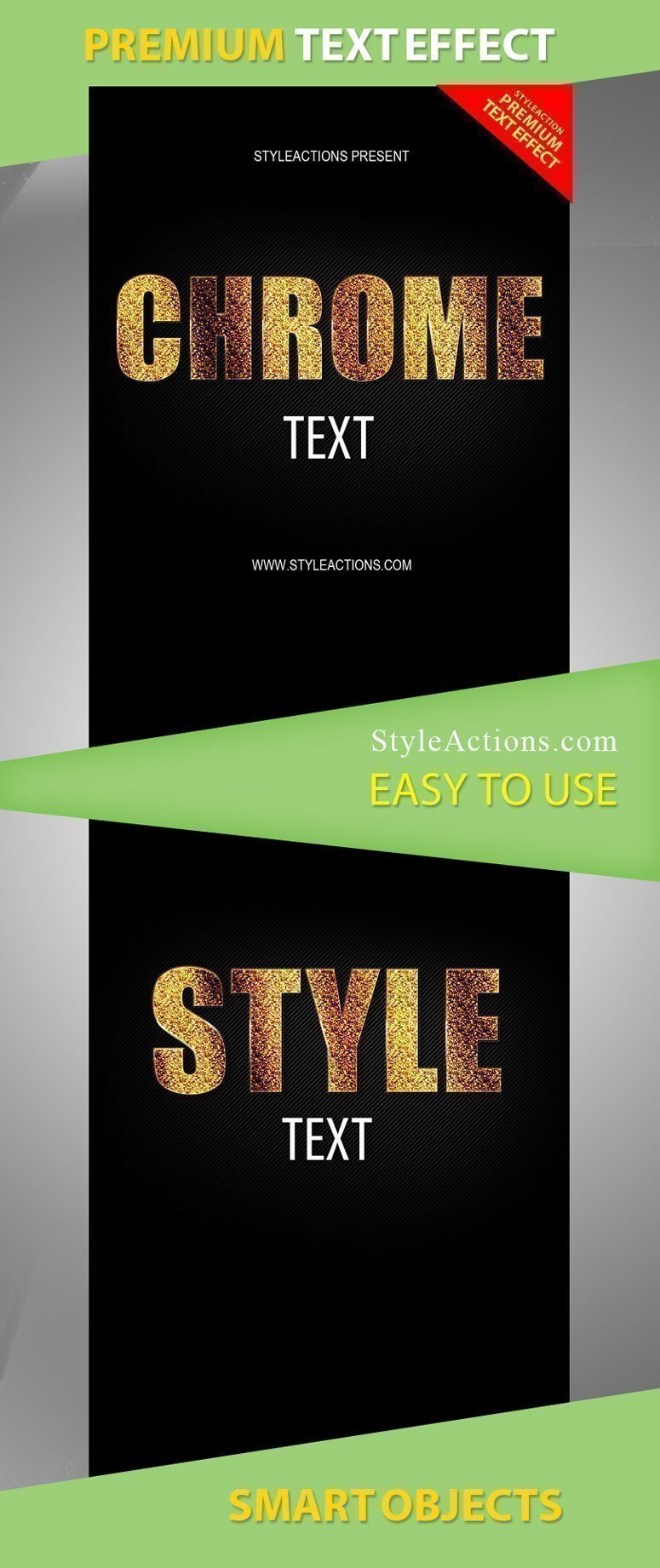 Chrome Text Effect Style PSD Action
Designers can face the problem of too tight deadlines or the lack of inspiration! But all these facts shouldn't influence on the final result and they need to create a decent design without compromising the quality!
The using of the PSD actions can help all designers and photographers in solving this problem. If you are looking for elegant and sophisticate text effect, you can relax and just purchase our new Chrome text effect PSD action! With only one this action you can improve the whole appearance and complete your design within few minutes
After purchasing, you will get an unlimited use, so you can create many decent designs in the future. For such high-quality action, you will need to pay a ridiculously low price – $4! It will be one of the most beneficial investments you have ever done!