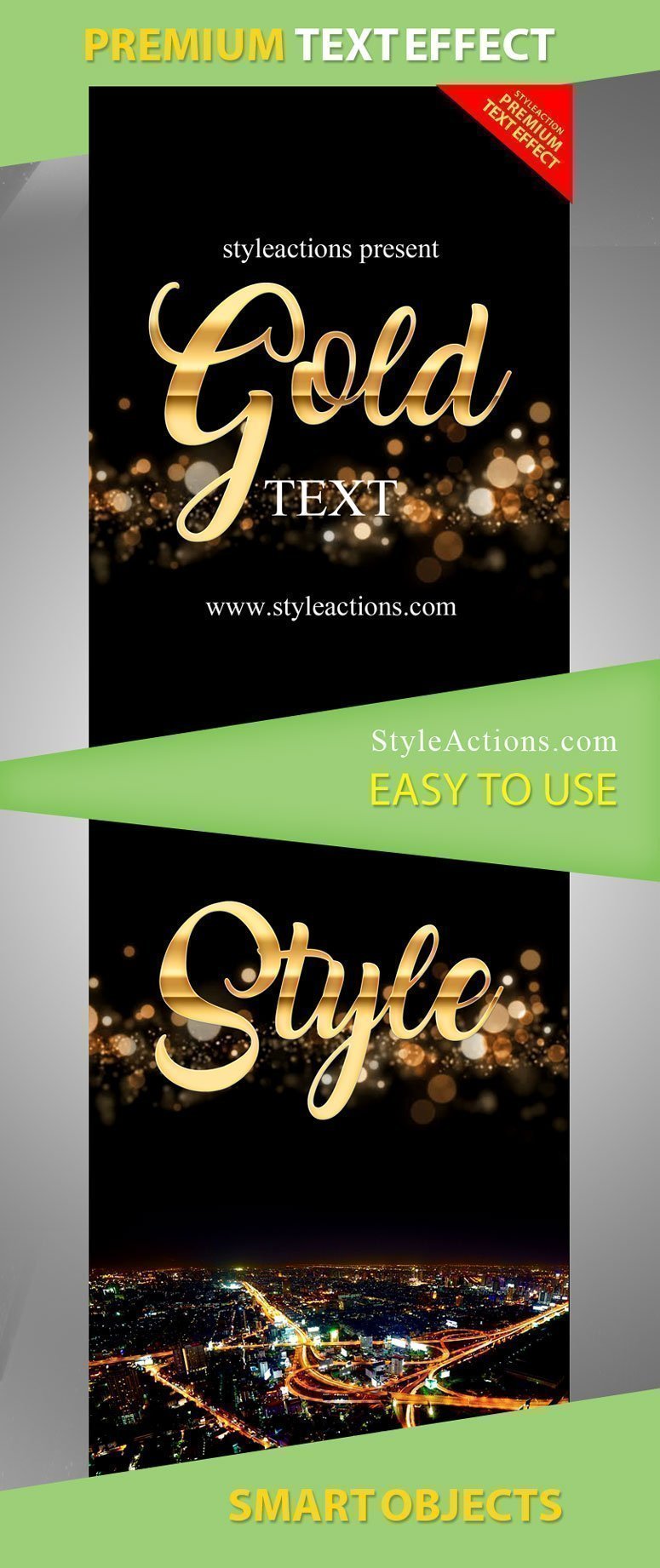 Gold Text Effect PSD Action
What can look better than golden text? It's a stylish and elegant solution for any design. The best part is that you don't need to waste your time on creating such text styles, you can just purchase us and enjoy a high-quality PSD action!
This text style can be applied to any image and it will complete any design. You can get it at the reasonable price $4 and start creating a numerous design with the help of this action! From our preview image, you can see the approximate result after applying this action!
Why should you use this action? Because you can save a .lot of your time for solving more crucial issues. The quality of this action is superior so you will get sophisticated design after applying this action!