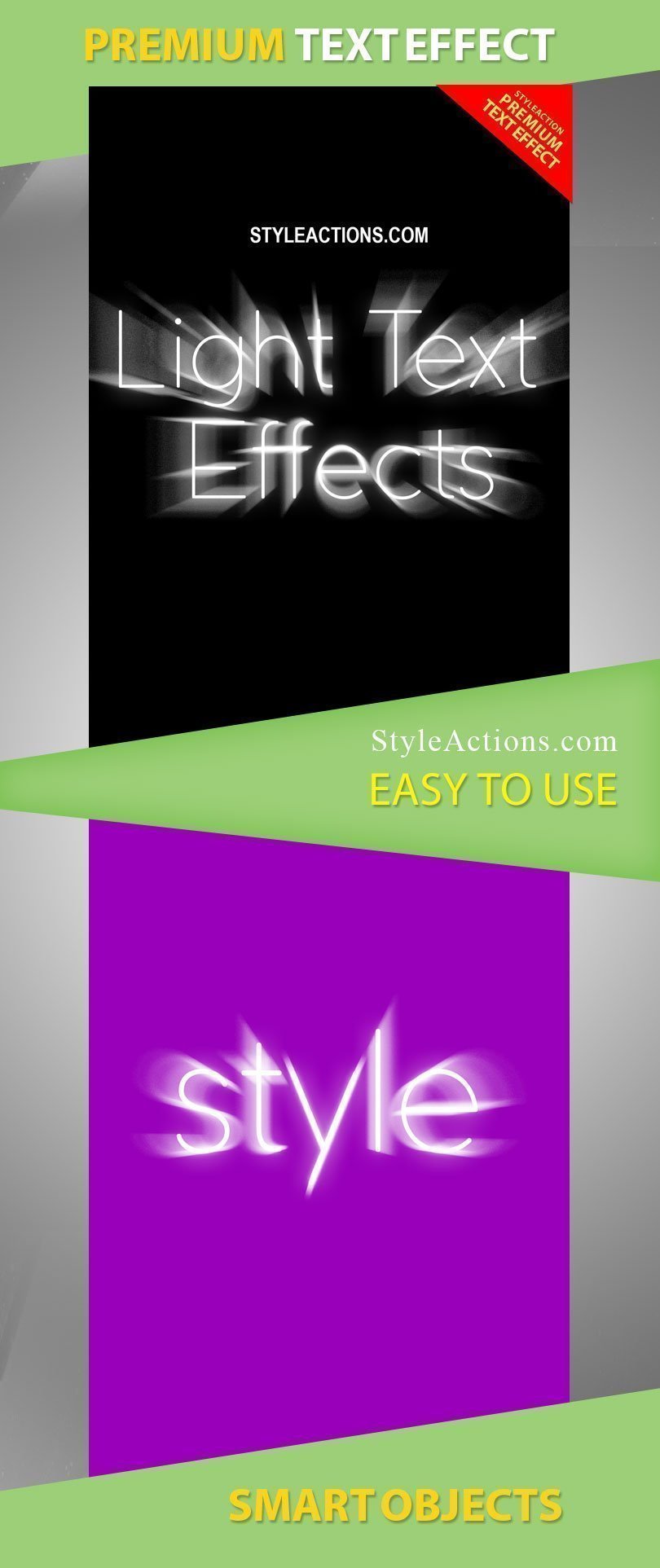 Light Text Effects
Are you looking for some creative and thrilling text effect for your new designs? We have created the stunning Light Text Effects, which will complete most part of your designs. It can both add the thrilling and piece full effect depending on the design in general.
You can write down any text and any amount of times. The unlimited usage license will provide you with the opportunity to get the catch text style for everyday use.
The main criteria you must bear in your mind is that you must use Photoshop cs4+ English version only! Other setting details you will find the text layer we have attached to the main product! We are sure that even Photoshop amateurs can easily puzzle out how it works as fast as professional users.