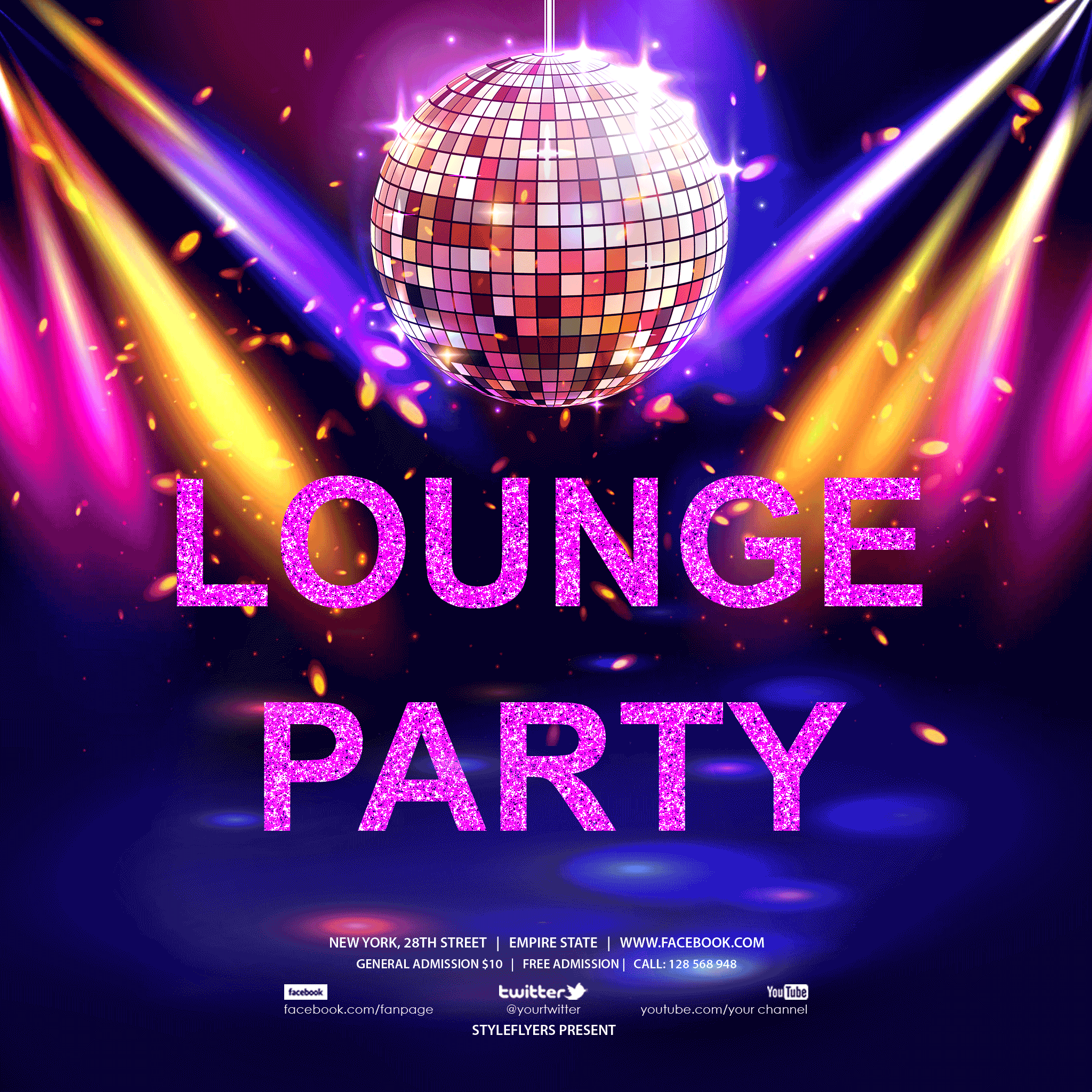 Lounge Party Animated Template
The lounge party invitation should convey the relaxing ambiance and create the right first expression. Our new Lounge Party Animated Template will convey the "party" mood and help your invitation to stand out from the others.
After a few customizations, you will be able to distribute this flyer via the internet. Create more unique Facebook or Instagram post with only one product. The catchy party ball and the glittering effect is a perfect look for some 60's party. But you can use it for any lounge party.
You can stand out only with one click and minimal investments in your promotion. Just use the effect before posting your invitation and you will get the crowd of visitors at your forthcoming celebration.