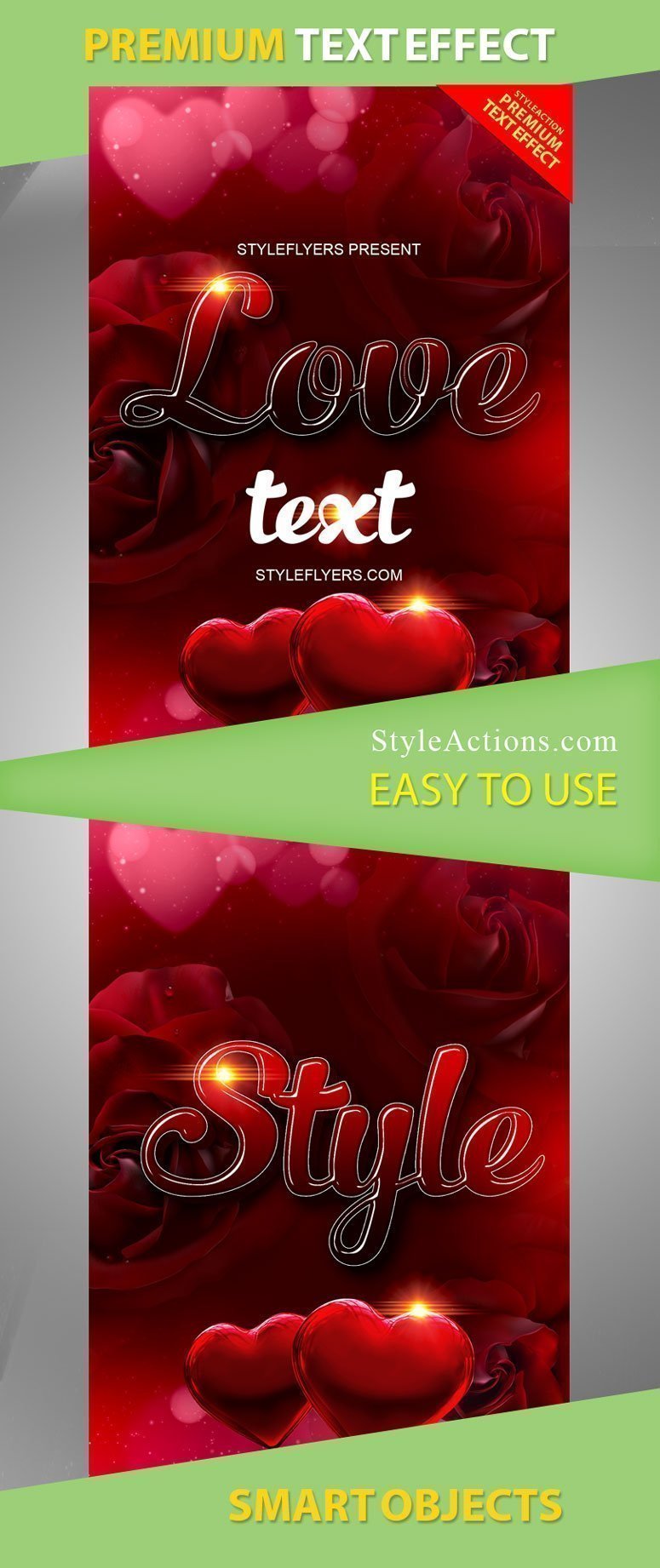 Love Text Effect Photoshop Action
Finish your romantic design with sophisticated Love Text Effect Photoshop Action! Purchase this Photoshop action and your romantic design, photos and any other project can be finished in only a few seconds!
The best font the most romantic effect and the comfortability will make this action your priority! The easy applying and Smart object packaging will do your usage the most comfortable!
Why should you use the additional tool in your working process? Because they can simplify your work and make it pass much more faster! Despite one work, you will complete ten! Just image how much profit you can gain with only one Photoshop action and if you will use several…your work will become much more easier and pleasant!