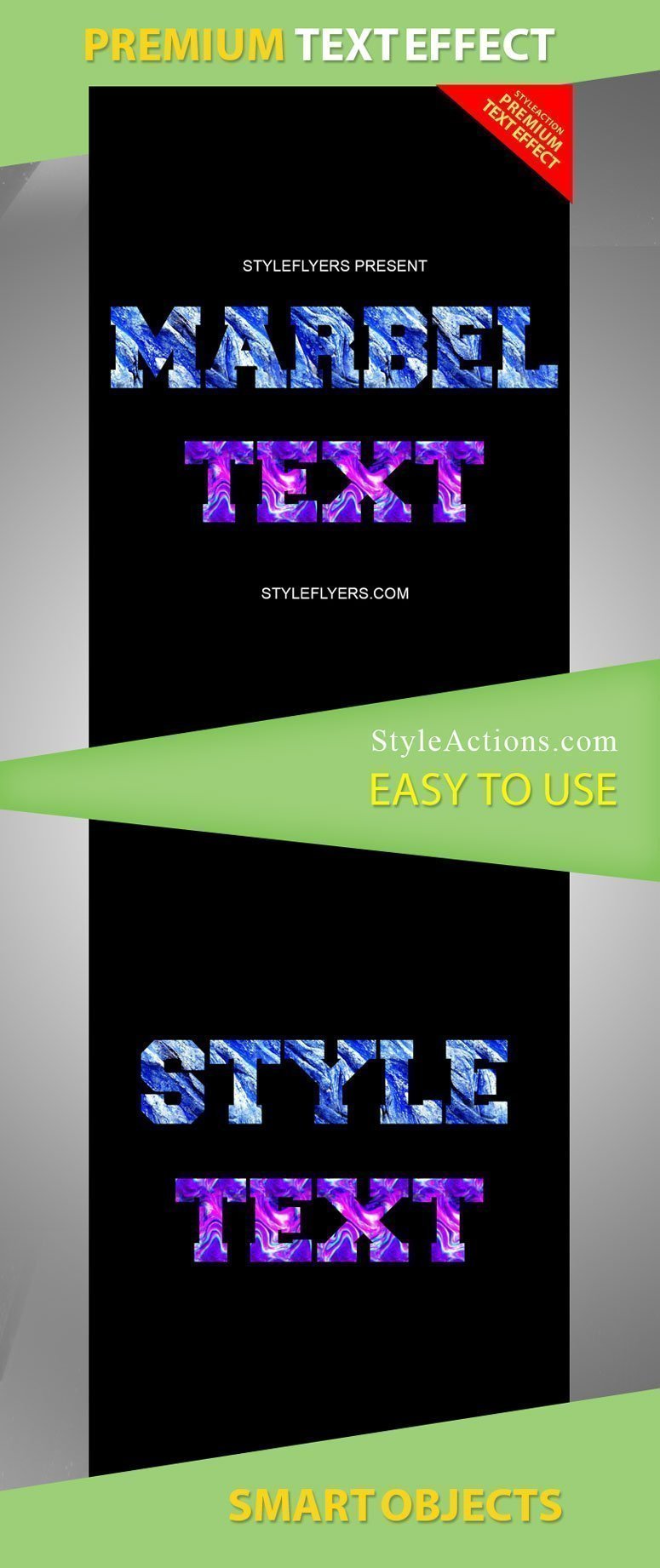 Marbel Text Effect Photoshop Action
Marvel cloth, accessories, and even designs are in high demand now and it's a high time to think about adding the marble effect to your text layers! We offer you to save your time and spend a ridiculously low budget on ready text marble effect for your designs.
Purchase this Photoshop action and enjoy the quick and trendy solution for your work! You will add the sophisticated and colorful marble text look in one single click! All important information about the applying process and settings we write in our text file which we have placed inside the purchasing package! Take a look before using this action! We are sure that even the Photoshop amateurs can easily puzzle out how  Marbel Text Effect Photoshop Action works!