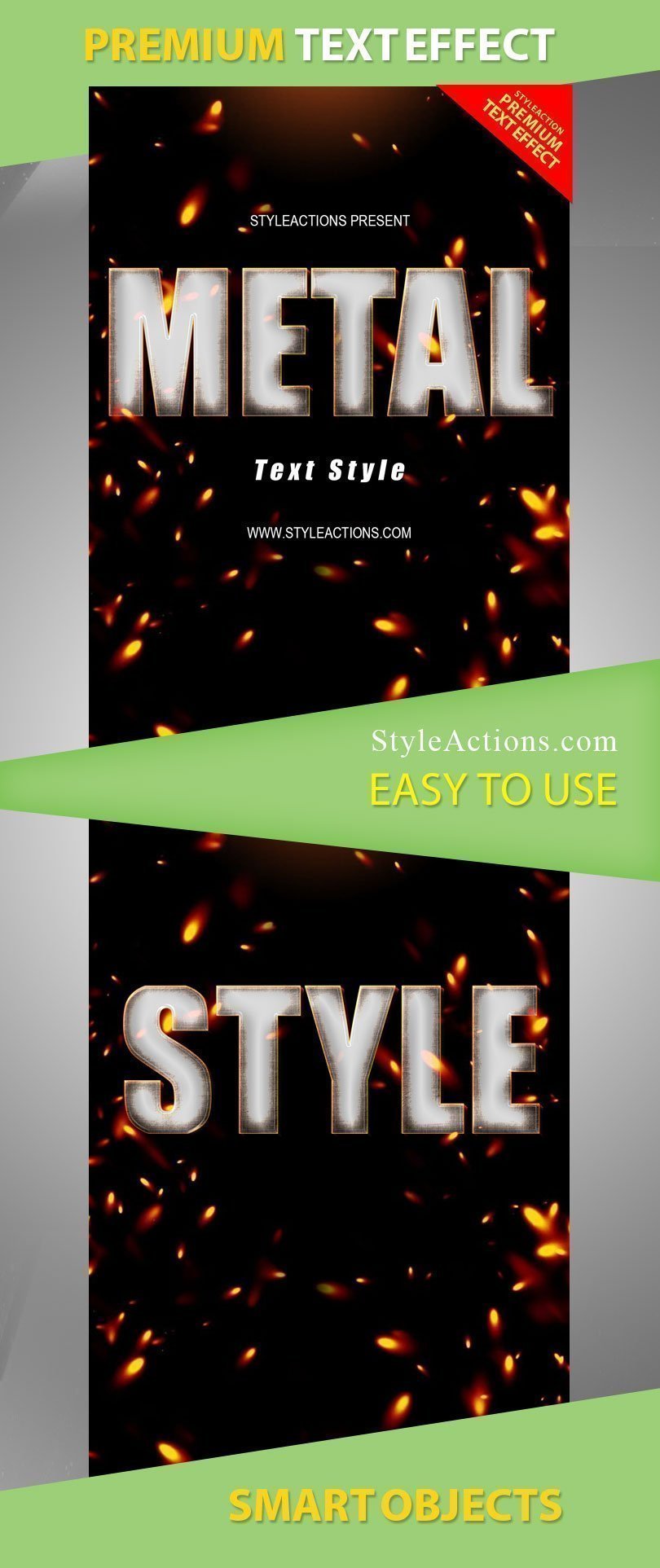 Metal Text Style
Metal text style can improve any design in few seconds. It will be a great option for some modern invitations or works. Such text style will add some harsh and stick look.
The usage is pretty simple! After setup, you will just need to pick this action in your Photoshop and your image will transform immediately! Sound great, isn't it?
The usage is unlimited, so you can use it for numerous work, combine it with some your fresh ideas or our others action and finally create something unique, outstanding, fresh, inconvenient, elegant!
Purchase this unique action at fixed price $4 and your portfolio will become more interesting and will definitely stand out from the others! It your key weapon which will help you to become successful!