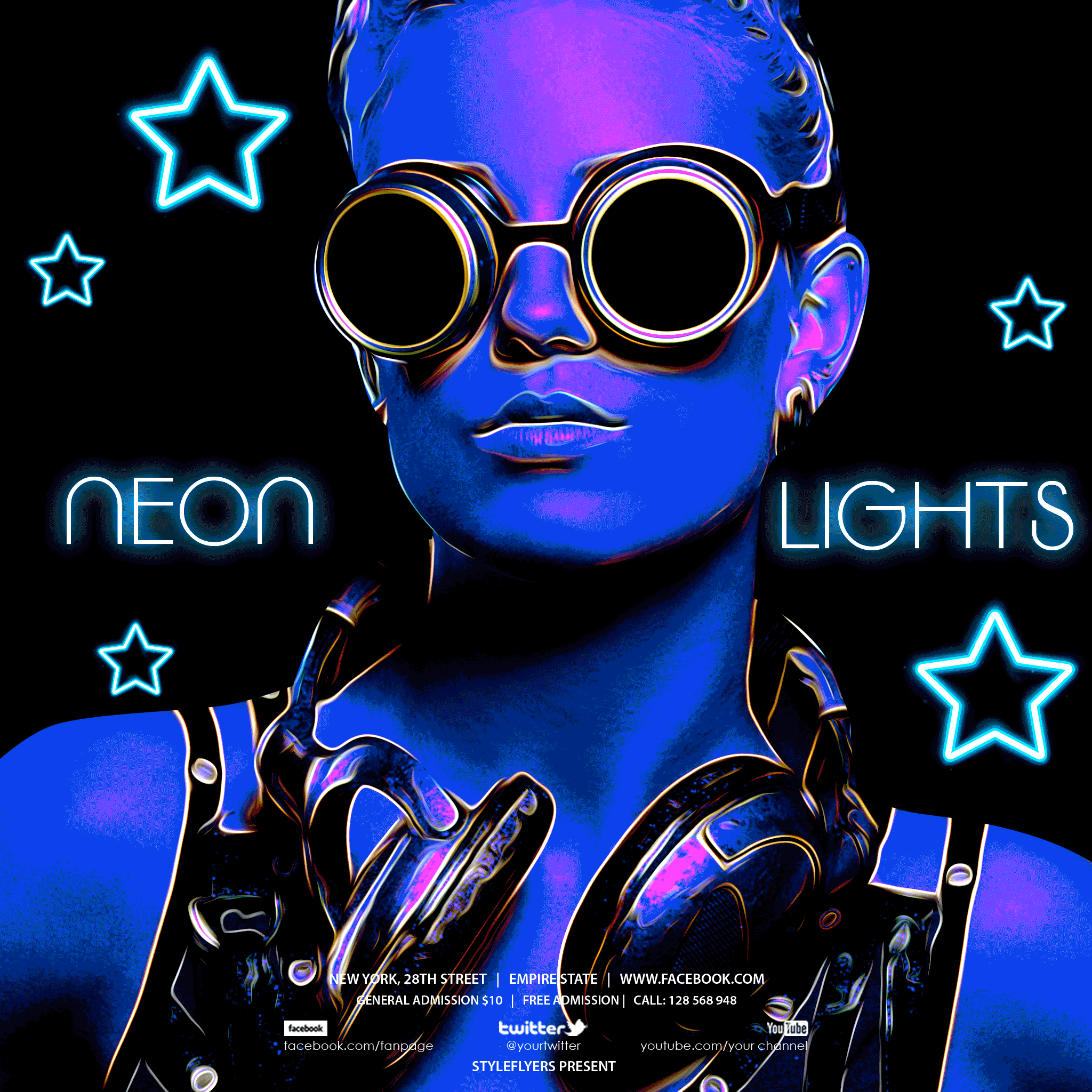 Neon Lights Animated Template
The animated template is a new trend, which is aimed to help the user in their promoting. You can promote your party or boost any your club just with this Neon Lights Animated Template. Use this template for your social media posting and you will gain more likes and shares then you can even imagine.
After using such template, you won't use the boring invitation anymore. Purchase this affordable and creative template for the unlimited use and increase the result of Instagram promotion in one click.
With the help of this additional animated template, you will save a lot of your money, which you could waste on internet promotion. Neon Lights Animated Template will be the perfect option for club promotion. But can be used for any post.