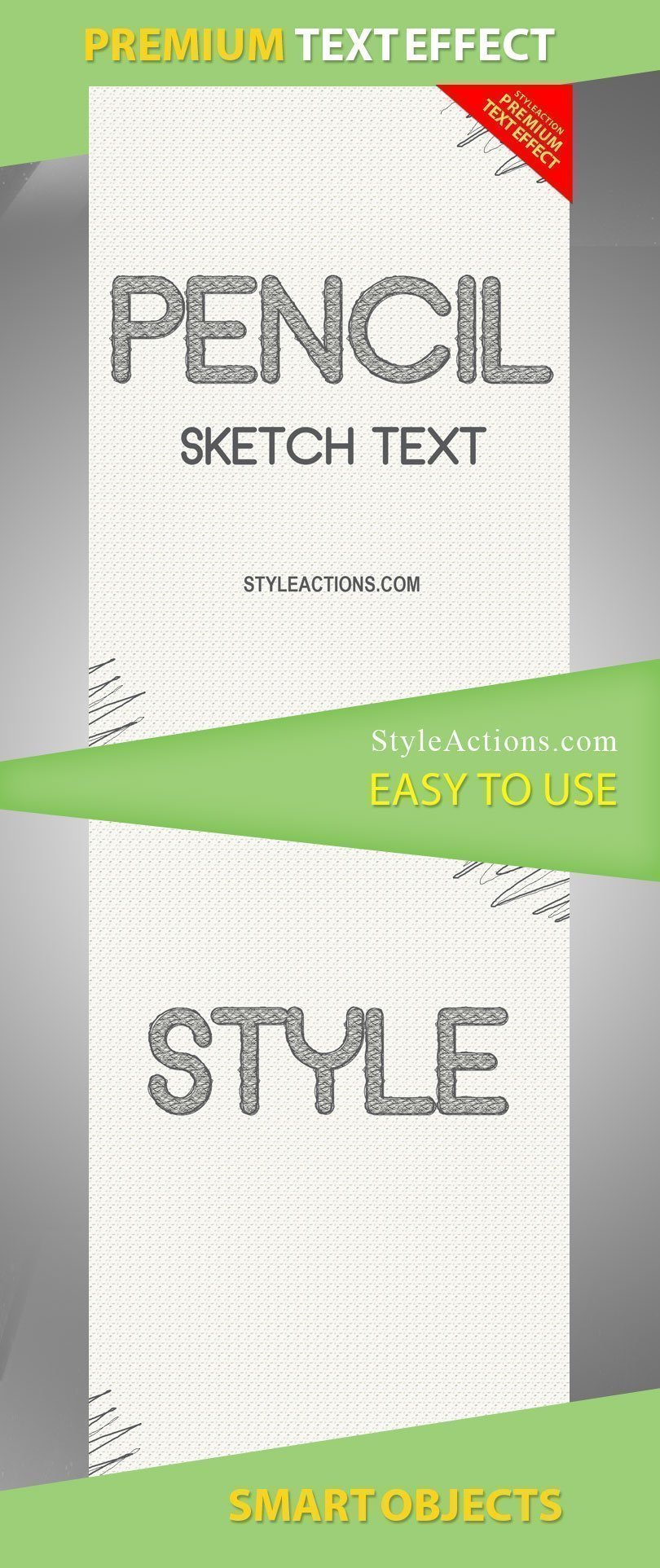 Pencil Sketch Text Effect PS Action
Forget about attempts to recreate a hand drawing masterpiece effect by yourself. If you value your time you will just use the ready action for this aim and contain edit your image after that! We offer to use for this purpose our new premium Pencil Sketch Text Effect PS Action! Change the text style with one click. It has a perfect look and the comfortable structure, which will allow you to influence on the final result after applying the action! Turn your attention that you can remove action as soon as you want and get the starting layer without any destruction and it thanks to the Smart Object packaging that we use to each our premium Photoshop action each time!
If you want to know more about the applying process just read the text file inside the package before using this action.