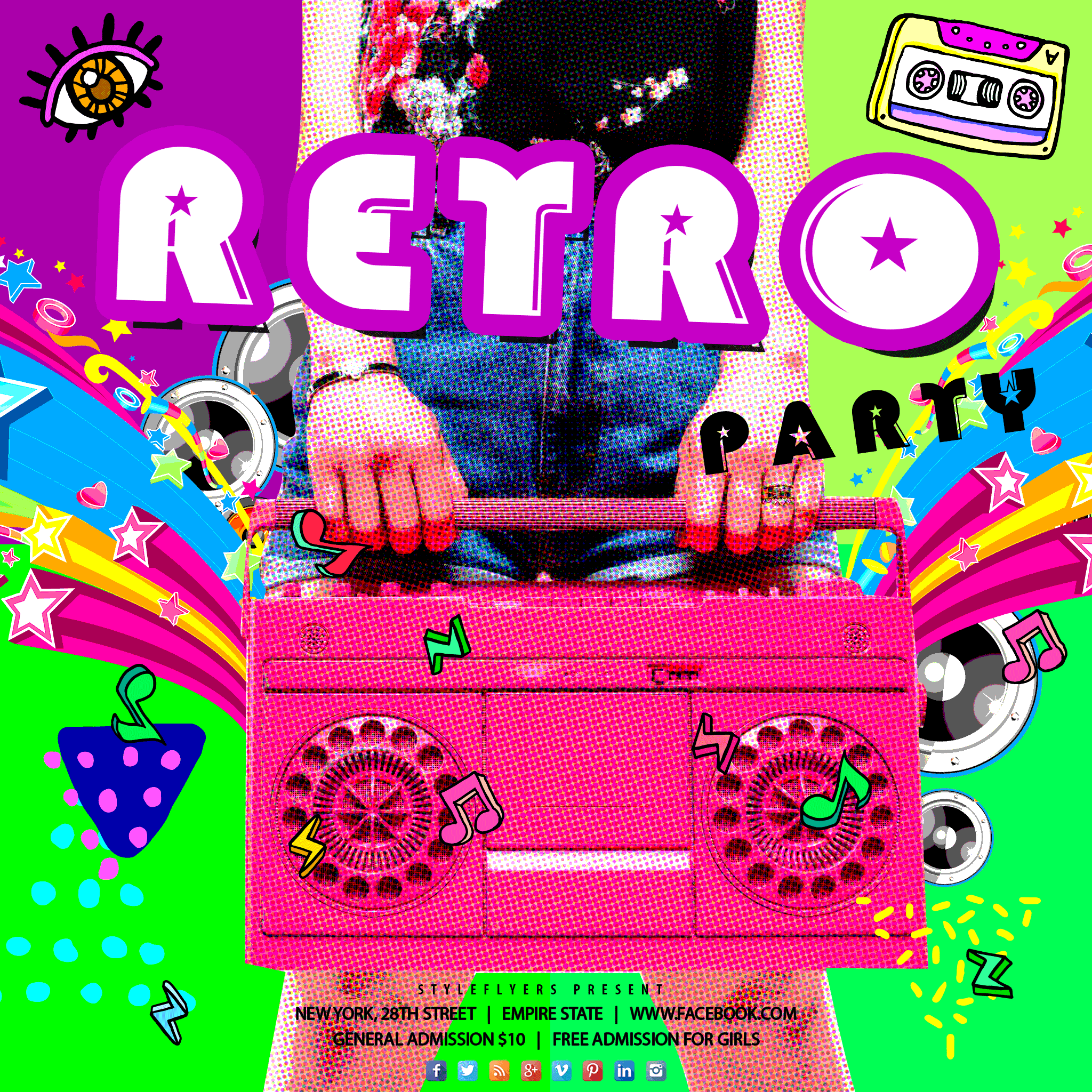 Retro Animated Template
If you think that the retro poster are always boring, you are wrong. You can purchase our cheerful Retro Animated Template and use it via social media. Feel the vibes of the retro times with its hippie ambience and free spirit.
This template will make your post more than just boring informative post and will add some realistic and lively vibes into the post.
Purchase this affordable and creative template for the unlimited use and increase the result of Instagram promotion in one click.
With the help of this additional template, you will save a lot of your money, which you could waste on internet promotion.