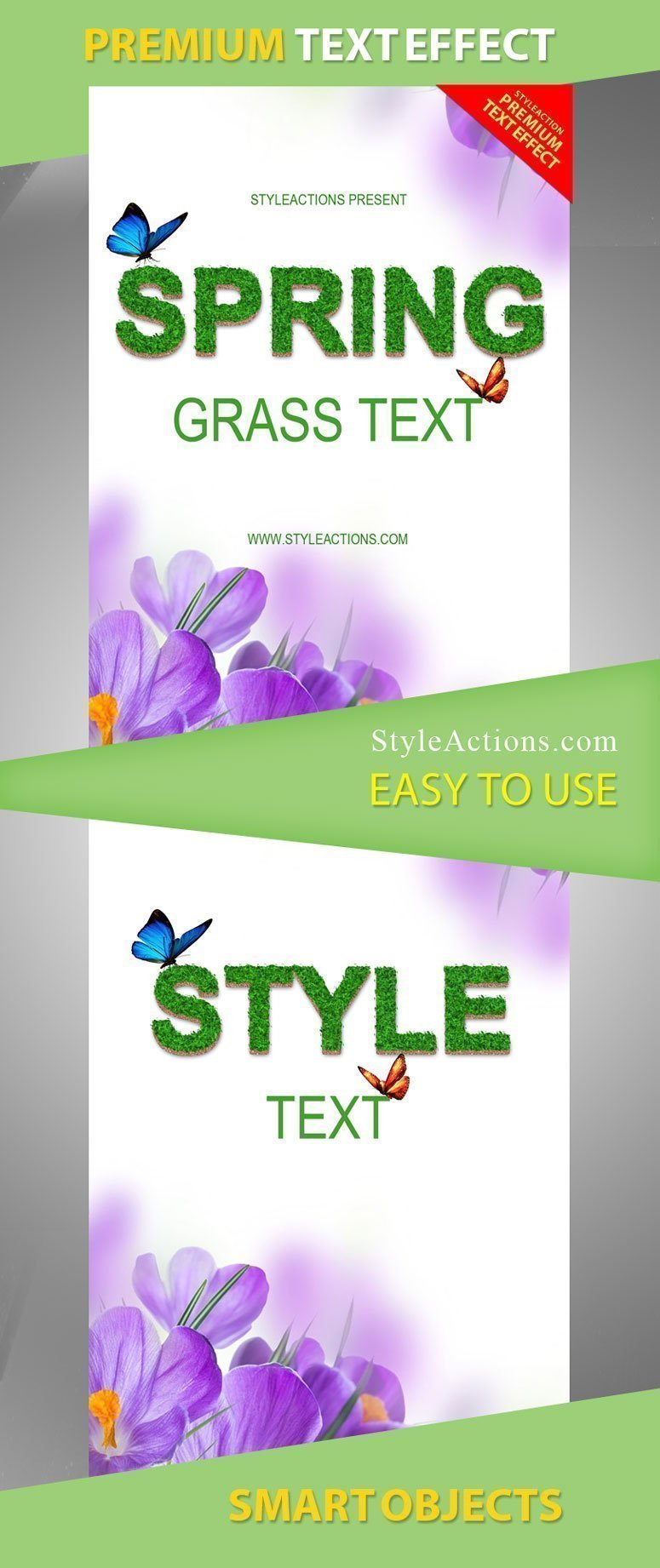 Spring Grass Text Photoshop Action
Make your spring photos more informative but still blooming. Add spring text effect and all your text layers will convey the blooming spirit of the spring. Purchase this action and enjoy a green grass text effect, which you will be able to apply to any image.
We make it possible to save your time and finish the spring design with few second by adding green blooming text! Now you can purchase a professionally designed text effect per $4 and enjoy this tool for the unlimited period of time.
This action has a Smart Object packaging and can be changed with the aim to improve the whole appearance. Try to make some unique spring design with this creative and inspiring Spring Grass Text Photoshop Action! Convey the lively spirit of this season!