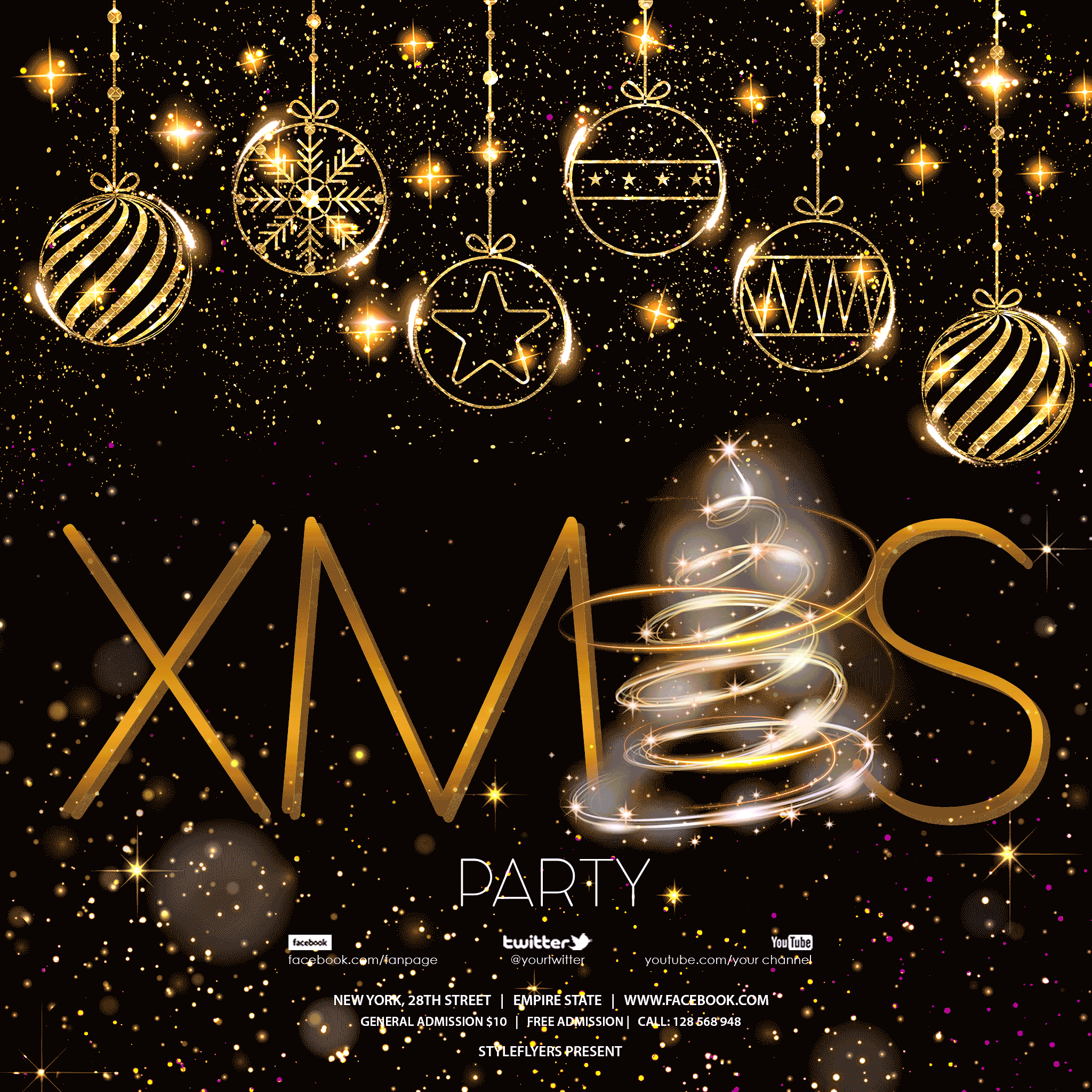 Xmas Party Animated Template
This Christmas party should be memorable and it's of high importance to find the glamour invitation which will show the grand spirit of the event! With only one product, you can inform all your target audience about the forthcoming event. The animated effect of this template will help your invitation to attract more people.
A lot of golden elements and elegant mask will make a certain hint, so you can use this template for Christmas masquerade party! We add a lot of sparkles and glitters to the design with the aim to inspire your clients.
But don't melt in this beauty and edit the text layer! You must write down all important details about your event.