May 05, 2017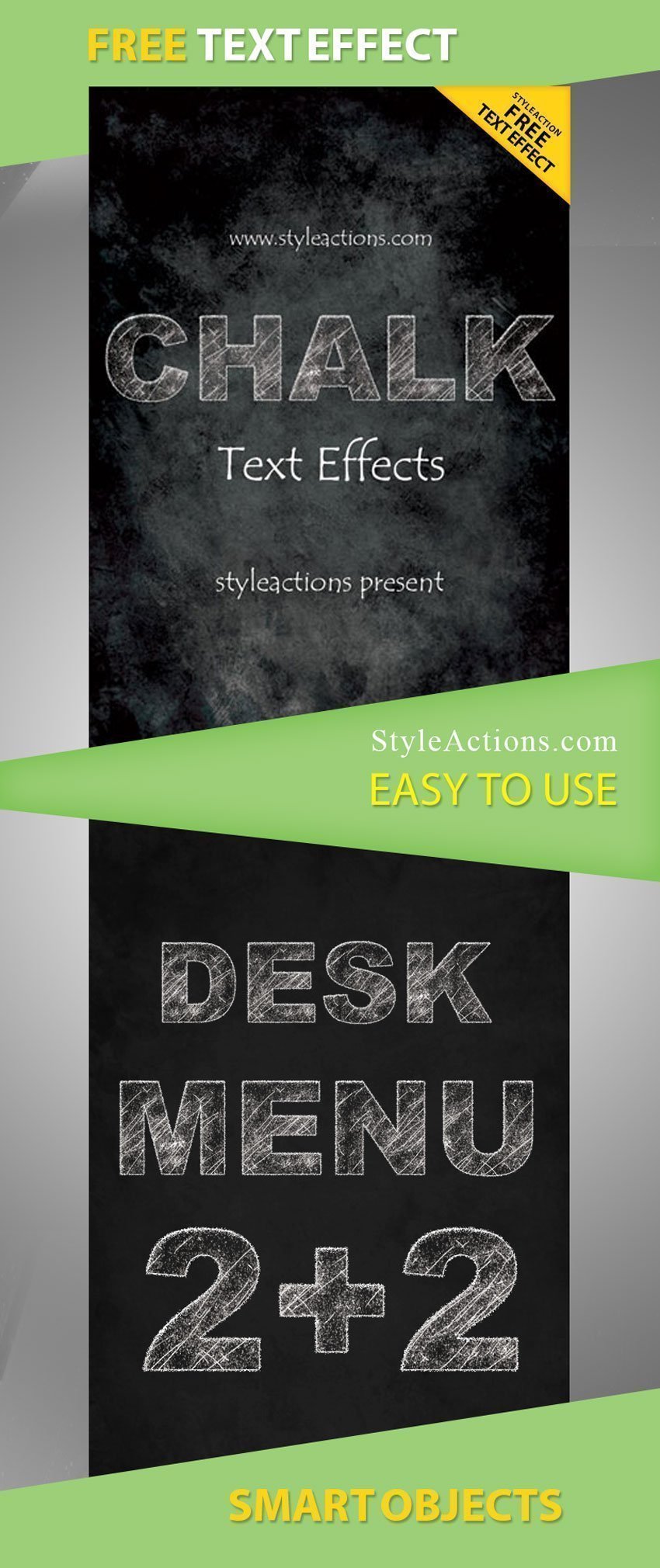 Chalk Text Effect PSD Action
Are you looking for extraordinary and creative text effect? Maybe you need to make some horror design or some design for the school event. This chalk text effect will make any design looks creative and bright! You can use it for any designs starting with simple advertisement material and ending with some sophisticated works!
It will suit any design beginning with the standard school theme and ending with horror design. Apply it to any your design and you will hear only positive feedbacks. Moreover, you will save your priceless time for new designs of your leisure.
You can download it for free and use via Photoshop CS4+! Open it and use the additional filter at any time. For applying, you should pass three simple steps. Unzip the package and open our PSD file, it's the actions itself. Open our Smart object and write down the text! Then you can save the result and use this text layer as the new layer for any your design! The simple use and the free availability make this action really attractive. Even the Photoshop newbies can use it for his first designs. If you are looking for the tool which is going to simplify your working process, you are in the right place! Don't use this text style for specific designs, experiment and try it on different designs! You can see that chalk text effect can work with any of your work!
This PSD action is packaged with the Smart object so you can apply and remove it when you want. Create the eye-catching design with free Photoshop actions from Style actions and your career will succeed.
After downloading, you will get a high-quality professional effect, which will save your design indestructible after applying and removing. Try to use it ones and you will fall in love with our actions! Look for more inspiration in our text style categories both free and premium!
Free Chalk Text Effect PSD Action can be yours in one click! Don't hesitate – download!
DOWNLOAD ACTION
DOWNLOAD THIS ITEM GRANTS YOU ROYALTY FREE USAGE IN UNLIMITED PROJECTS