May 09, 2017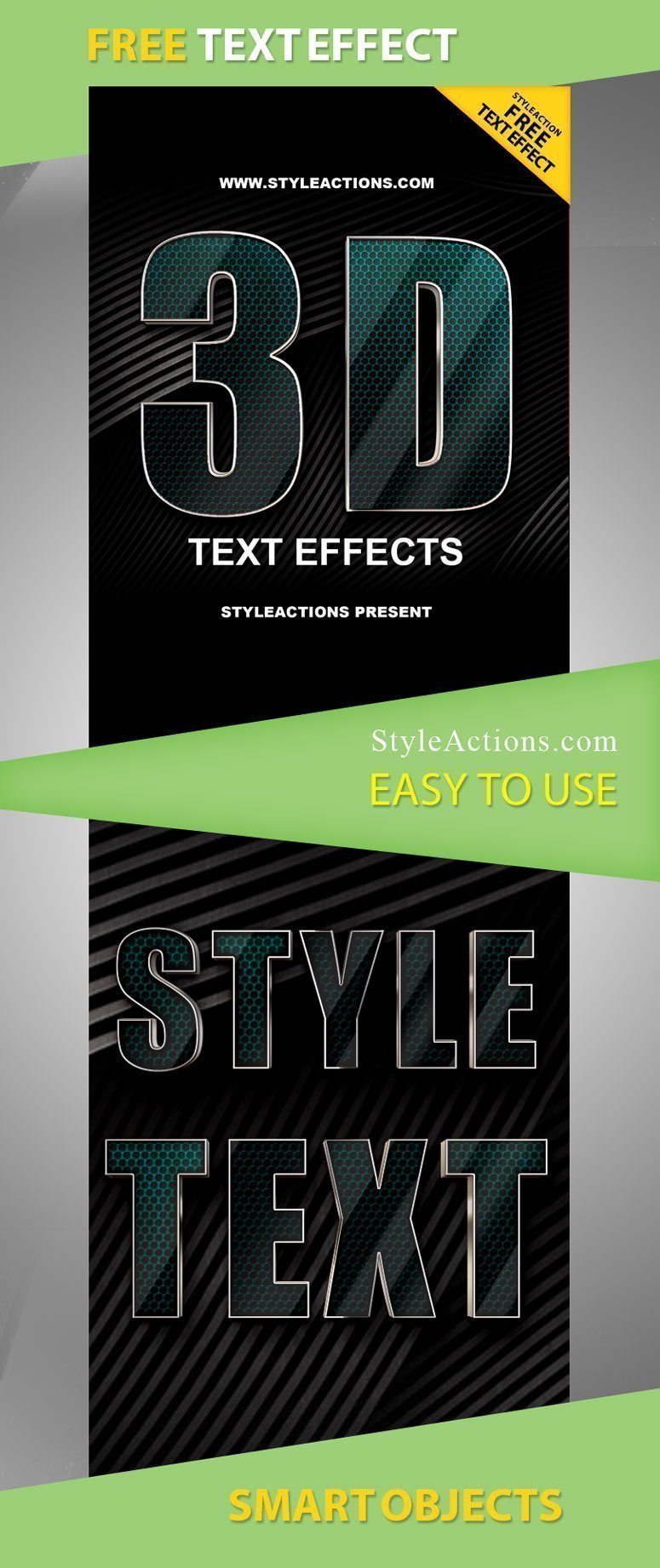 3d Text Effect
The Photoshop action can be used for any designs. When you start thinking about the text design and it improving, the perfect solution will be a 3d effect!
This PSD action has the unique appearance with stunning green patterns. Looks like mystery touch. You can easily apply such effect to any you image and text, by downloading and using our free 3d action.
The quality of this product is superior, and the price is more than just affordable – it's free.
All our free actions are packed in Smart Objects, so the starting layer will stay untouched.
You can apply this filter to uncountable design and make your working process more affective. Stop wasting your time on creating new effects for your unique works. Start thinking wisely about your priceless time!
Check out all our 3d effect to pick the best for your designs!
DOWNLOAD ACTION
DOWNLOAD THIS ITEM GRANTS YOU ROYALTY FREE USAGE IN UNLIMITED PROJECTS