Sep 30, 2017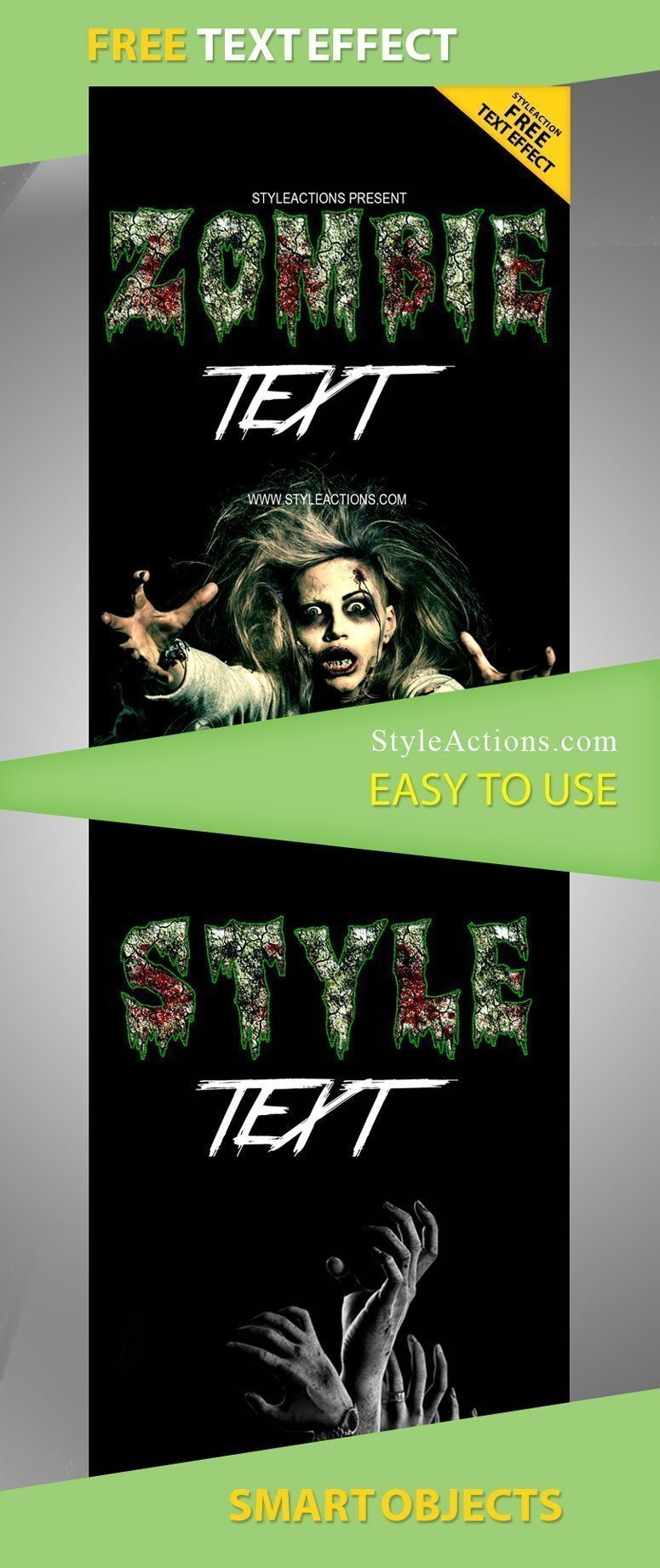 Zombie Text Photoshop Action
Hen the October comes, the photographers and designers start confusingly look for the new spooky ideas and effects! Its' so important to impress their potential clients with some creative and danger ideas for Halloween celebration! We can offer a widely used Zombie Text Photoshop Action! This action you can use as for Halloween design as for any spooky zombie inspired works! Start creating a decent blood-cooling work with the timesaving tool! You will highly estimate our Smart object packaging and the high-quality result you will get after applying! By the way, about applying process, it will pass so easily, you can barely mention it! For professional Photoshop user, it will be as 1,2,3 and for Photoshop newbies.. also as 1,2,3! Yeah, it's so simple that even your grandma can do it within a minute!
The new free text style for your spooky and blood-cooling Halloween designs. You can get this free Text style and use it unlimitedly after few simple steps*(read them at our website).
After applying this style you, text layer will terrify people! Any you even the calmest design will transform into the perfect scary masterpiece.  All you need to do is to open your image via your Photoshop and combine it with our new free Text style. After applying, you will be able to edit and improve this text style, so each your scary design will look unique and special.
This action is free so you can obtain a high-quality timesaving tool without actual paying! Hurry up to download it first and surprise your client with the result.
Before using this action just pay attention to our text file! There you will find the important settings you must to check out before the applying process! Download this spooky Zombie Text Photoshop Action and your design will spread the fear around the crowd! Don't miss the opportunity to use the professional tool for free!
DOWNLOAD ACTION
DOWNLOAD THIS ITEM GRANTS YOU ROYALTY FREE USAGE IN UNLIMITED PROJECTS