Sep 30, 2017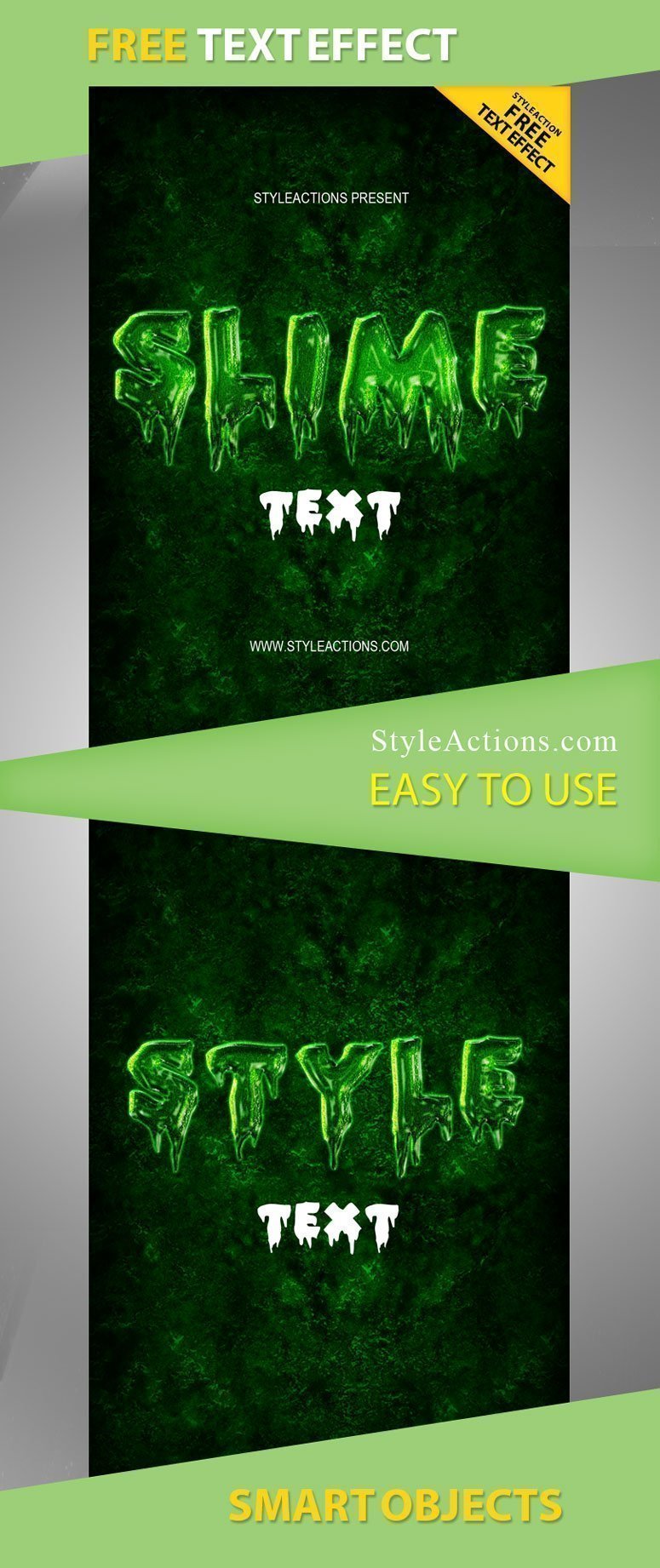 Slime Text Photoshop Action
The text styles can complete any design and add some hint to your work. If you want to finish your horror design, you won't find the better option than our free Slime Text Photoshop Action. You can apply it within few seconds all you need to do is to open your Photoshop and our Smart Object there, then just write down the text you want to transform into slime masterpiece. This few steps will take less than a minute but then you will get a professionally designed text layer, which you can use for any work in present or future. We provide unlimited use license so you can use this action for the unlimited amount of work.
This spooky text style will be a perfect variant for sum horror designs or Halloween projects. Interesting and creative text style will embellish any your image. You can add it to any your photo via Photoshop CS4+ English version only!
This text style can be used for several occasions including just horror designs and of course, Halloween styles. Traditionally slime has a greenish color, but in case you want to create some extraordinary look, you can change the color of slime after applying the action. You can do it by customizing some layers of our Smart Objects. Influence on the final text look by this layers and your text will look magnificent.
After unzipping, you can open your image and with one single click add this action to any your text layer. You can edit and improve the final look with the help of special layers. Opt the most appropriate color, we think that it's green but the perfect variant can vary depending on the whole image look.
Purchase this Photoshop action and start creating your spooky designs quickly! You will save a lot of your free time and still create stunning and decent works.
What can be better than free action for your text layers? Only two text styles! Pick the perfect action in our text action category and start mixing the actions!
DOWNLOAD ACTION
DOWNLOAD THIS ITEM GRANTS YOU ROYALTY FREE USAGE IN UNLIMITED PROJECTS