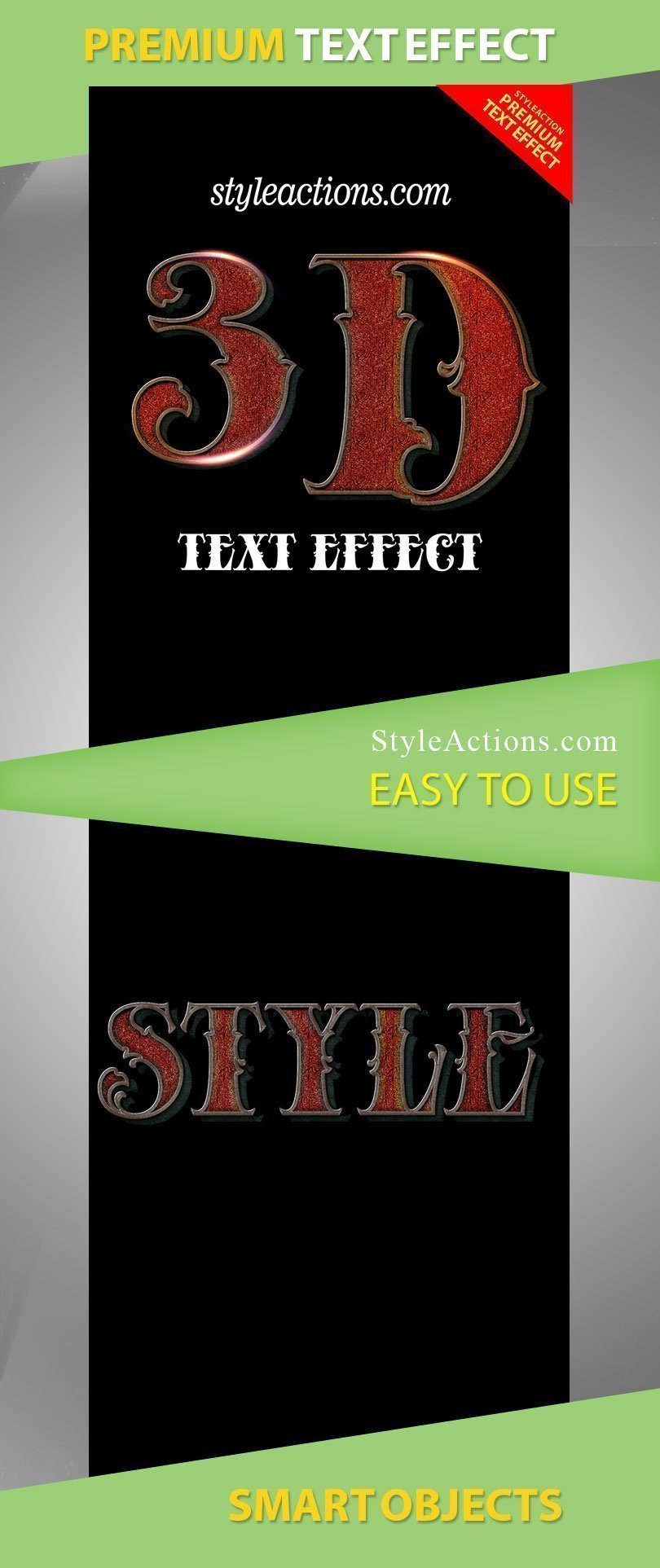 3d text effect
There is no need to waste hours of your work time on creating new text effects! Now with our free 3d Text Effect PSD action you can apply this effect to any your work with one single click and spend your time on some more important tasks!
This text effect is packed with Smart object soy you can be sure that the first layer will stay untouched and you can easily remove the effect on the any step of your creation!
We add a preview image to show you're an approximate result! But you still can influence on the final appearance and opt from some variations!
This PSD action is free and there is no need to waste your money and time on creating decent 3d work! In case you want to add some another effect, you can easily combine our action in the aim to stay fully satisfied!