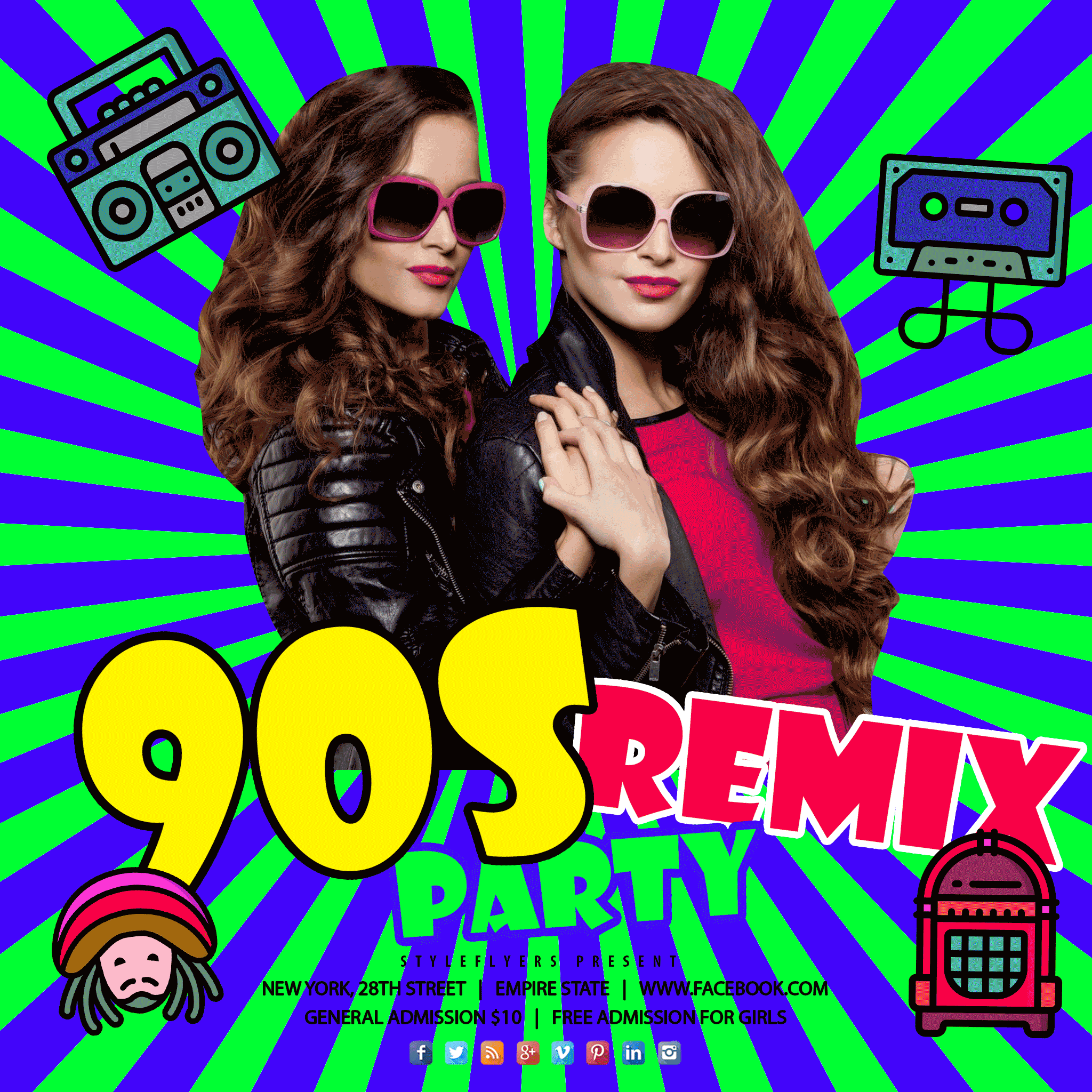 90s Remix Party Animated Template
There are so many unforgettable hits of the 90's that it will be silly to ignore the opportunity to organize the remix party. We offer to promote it with the help of the 90s Remix Party Animated Template. Such template will help you to convey the ambience and still stand out from the other Instagram post.
Make the wise decision and start using only the best content for your promotion. You can stand out only with one click and minimal investments in your promotion. Just use the effect before posting your invitation and you will get the crowd of visitors at your forthcoming party. After downloading this animated template, you can use it for several of your events or promotions because it has the unlimited use license.