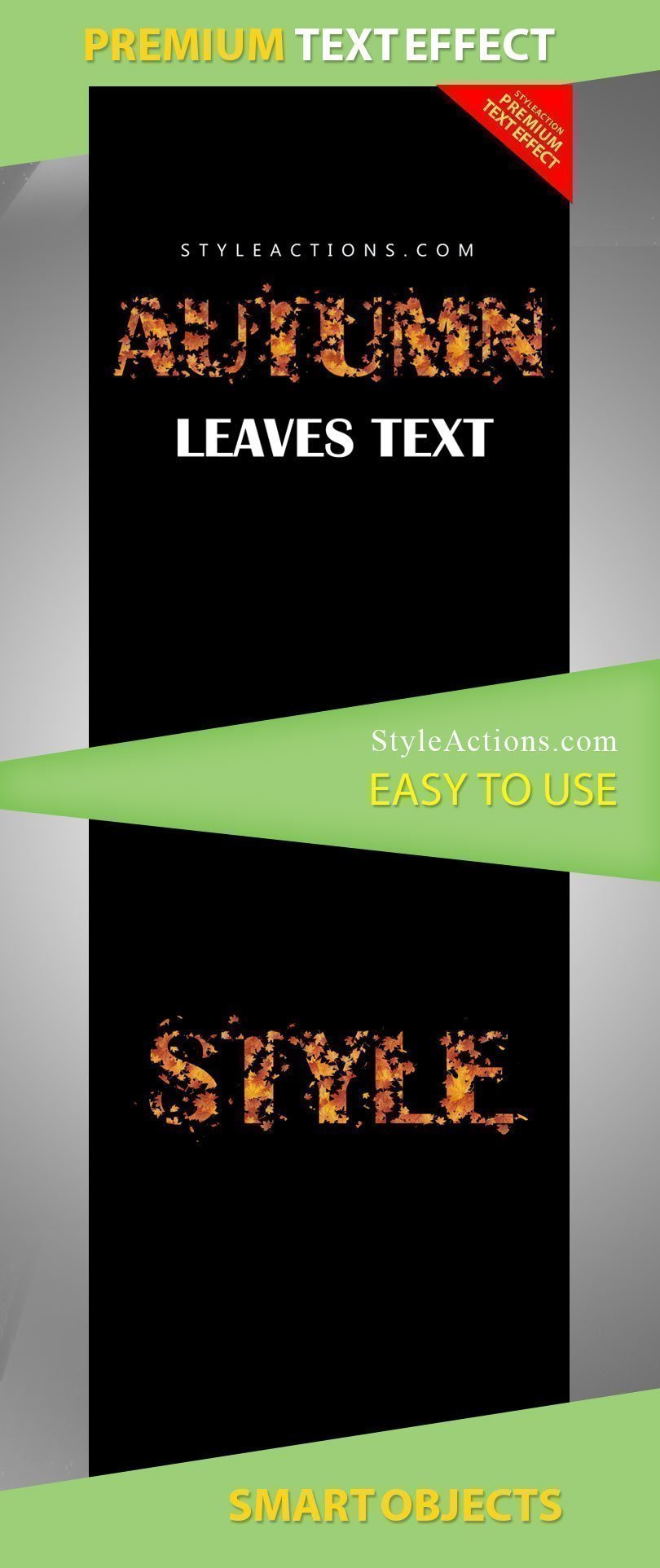 Autmn Leaves Text Action
Show the beauty of nature with the help of our Autmn Leaves Text Action. After applying this premium action you will get the sophiscticated desing with the autumn inspired text layers.

The average photo will become magnificent without time spending! Imagine how much time you will save and how many photos you will be able to improve.
Stop wasting your free time on generating new ideas for your future and present design just take an advantage of the premium Photoshop actions and you work will become much easier.
Smart object packaging and affordable price will become crucial facts for many designers and photographers.