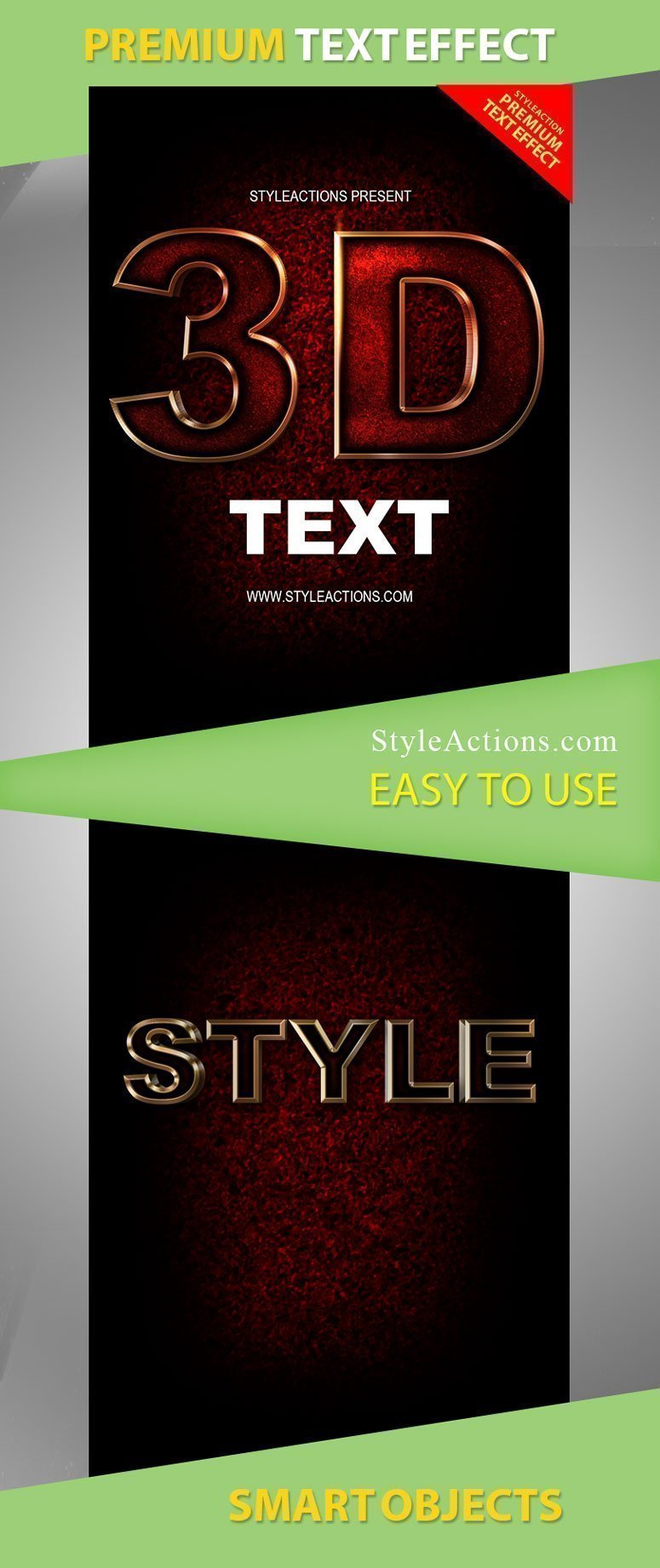 3d Text PS Action
3d text style will make any your design more realistic and eye0catching, that's' why you need to have numerous 3d effect in your toolset.
This PSD action has the unique appearance with seductive red look. It has some mystery touch. This text style can use for some dramatic and dark designs.
You can easily apply such effect to any you image and text, by downloading and using our free 3d action.
You can apply this filter to uncountable design and make your working process more affective. Stop wasting your time on creating new effects for your unique works. Start thinking wisely about your priceless time!
Check out all our 3d effect to pick the best for your designs! Purchase several effect to have a choice.