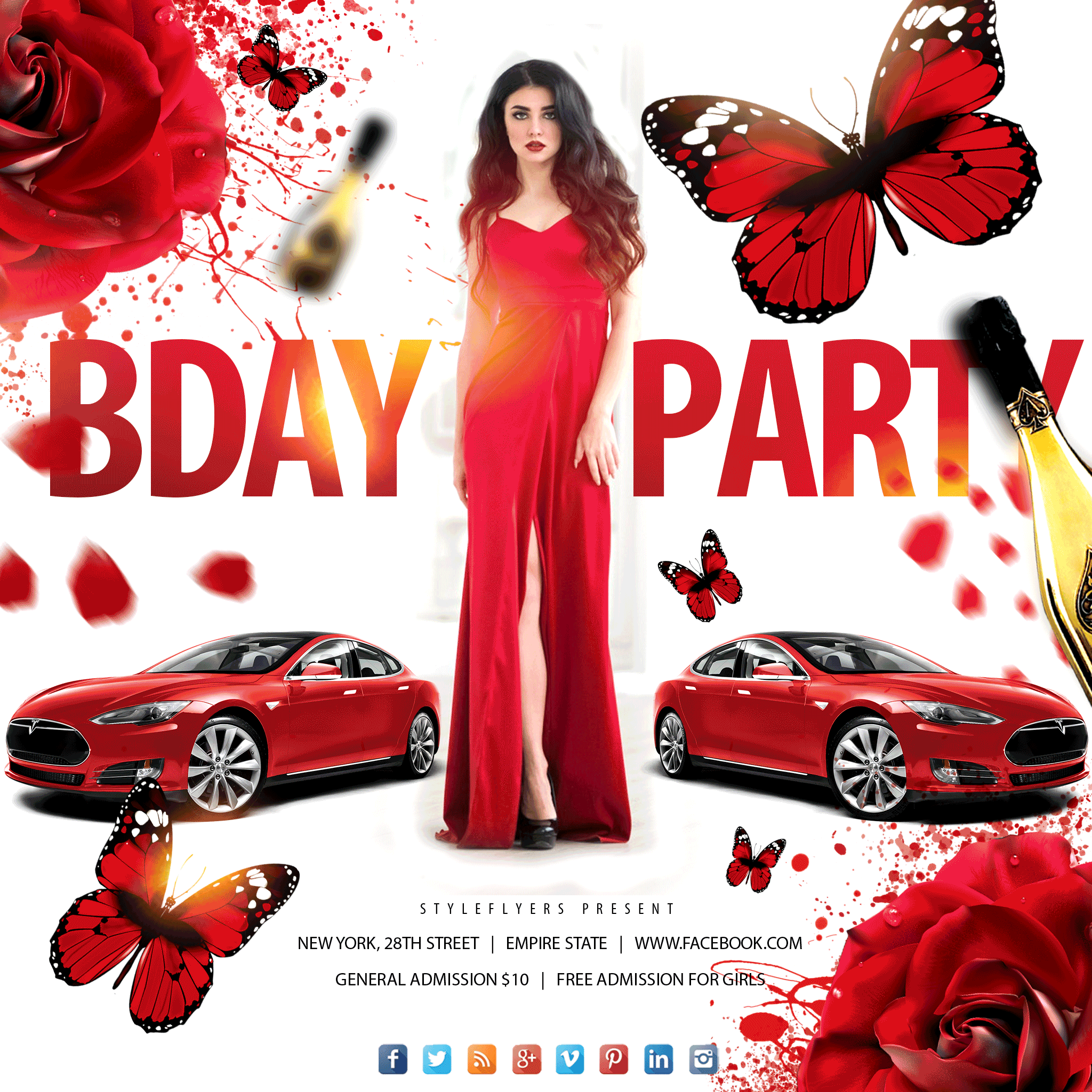 BD Party Animated Template
This Birthday invitation will catch everybody's attention because of the bright and colorful patterns, which are animated too. Flying butterflies, car that will run through the poster and walking girl will set some lively accents. With only one template, you will attract the capacity crowd to your celebration. And also, you will save a lot of money, because the Instagram promotion is one of the most effective ways of internet promotion. Use your resources and money wisely.
Purchase our new Birthday animated template and your party will become the Instagram sensation in one day after posting. You will gain maximum likes and feedback from only one product.