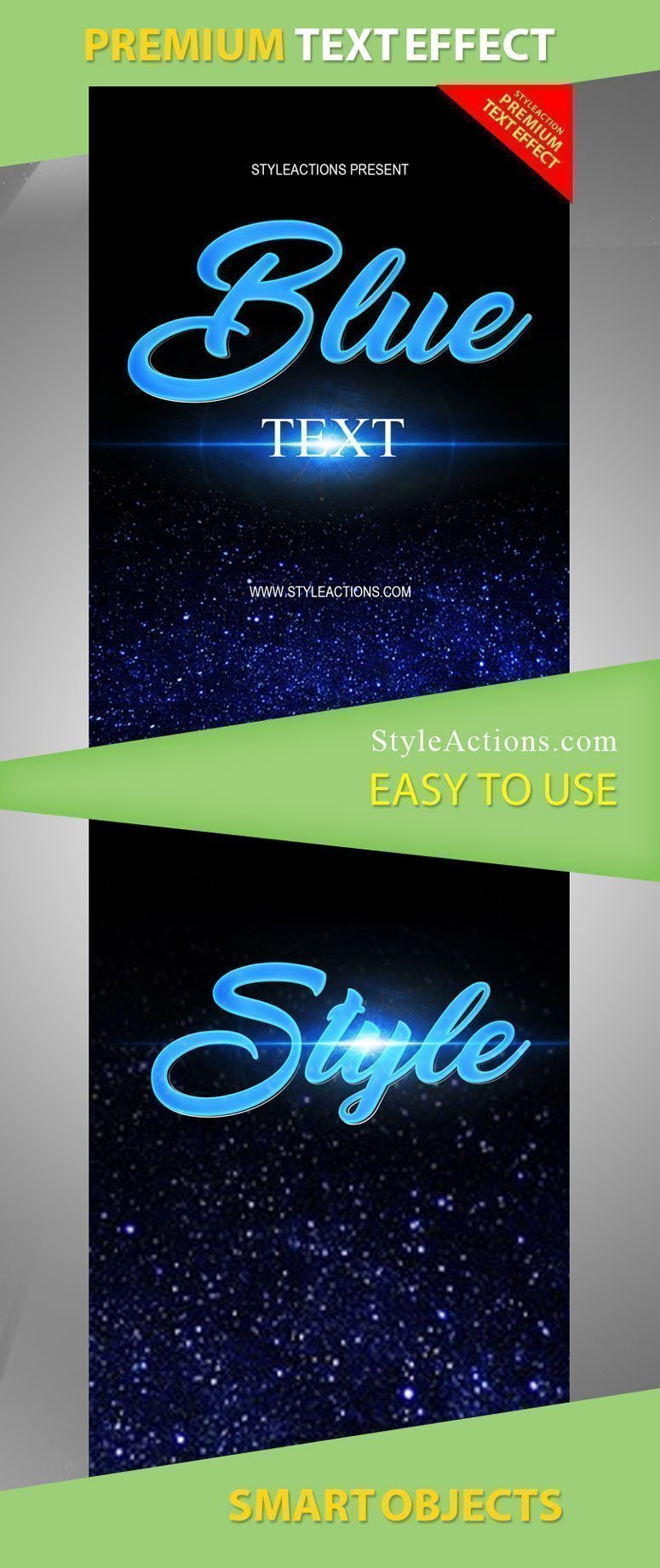 Blue Style Text Effect
If you want to make your text look special then you should pay attention to this action. It is able to add a neon glow-like style that will certainly make an image more attractive. If you need to make people pay attention to the text, then you should make it distinguishable. Using a very bright, contrast color is a great option to draw attention to the text.
There are many cases when you need to make people focus on text. For example, you need to create a flyer. In this case, you can use blue text for the name of the event. It is a very effective way to promote any kind of events. This style is great for music and club parties.
The action does not just change the color of your text. It adds a glowing effect, so edges look a bit brighter, it is a small detail but details are right what create a whole image. This action is able to save your time, so you do not need to worry about how to get the result you want. Photoshop actions can speed up the whole process a lot, since they are very easy to use, and you always get what you expect.
It is a premium action, so spending a reasonable price, you will get an action made by professionals. Styleactions.com has a lot to offer, so consider getting unlimited access ($4 only!). Start making amazing images right now with actions from professionals.