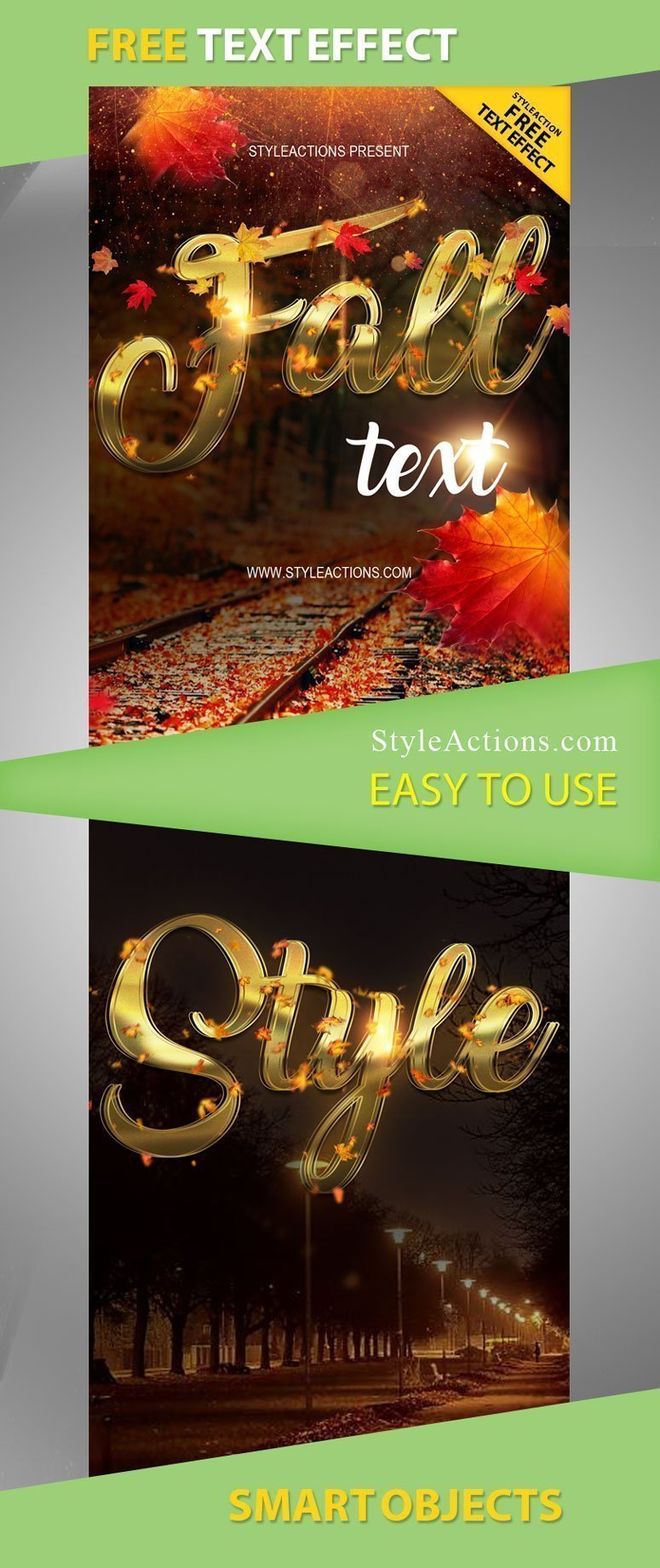 Fall Text Photoshop Action
For achieving perfect fall ambiance, you fall design or picture will need to be completed with some fall text layer. We offer you don't waste your time on creating some fall text effect and just apply our ready premium product. We try to convey the autumn spirit in each detail; as a result, we get the elegant gold text with some tender and warm autumn leaves. While reading this text you will feel the warmness of the autumn wind and the beauty of the golden leaves.
This premium action can be yours just for $4! After purchasing, you can apply it unlimitedly via your Photoshop cc! Don't forget to use the only English version of this software, because our Photoshop actions are compatible on with this language version. Purchase action and enjoy your saved time.