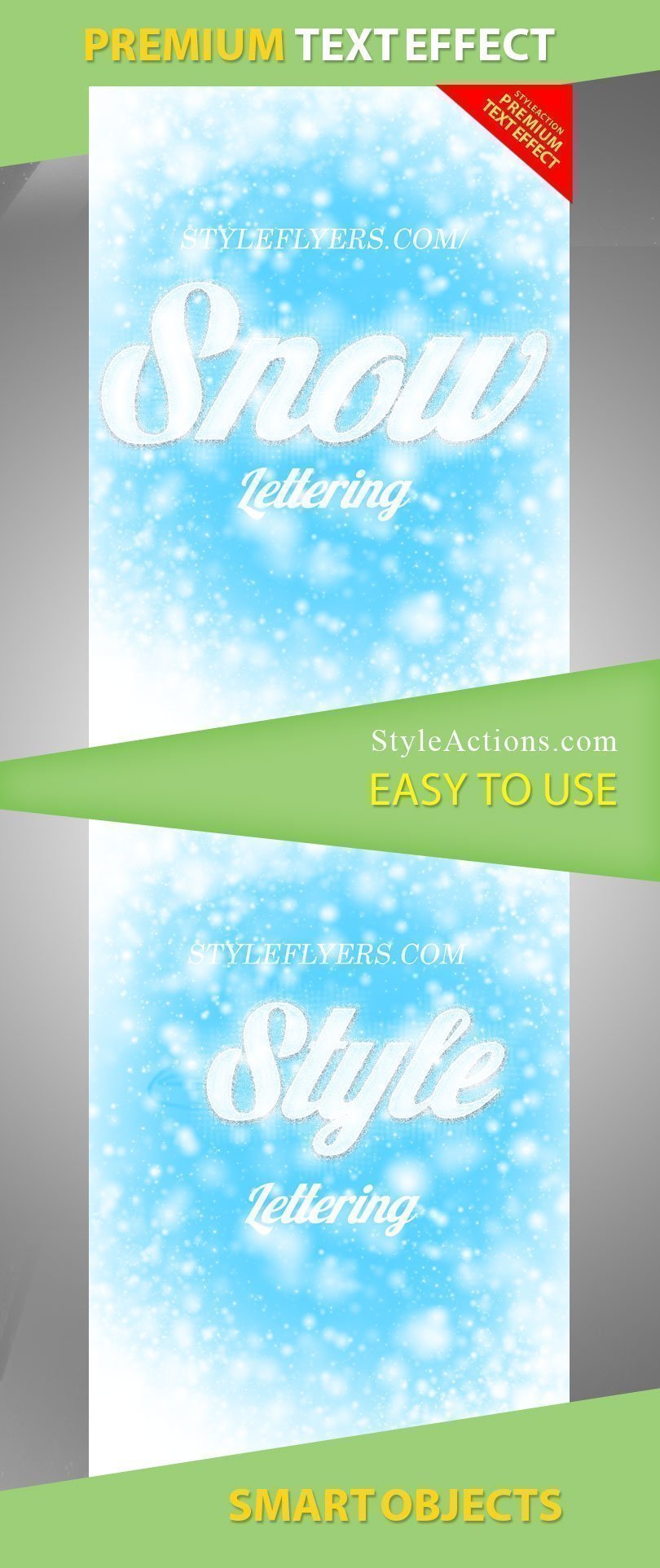 Snow Lettering PS Action
If you want to complete your winter design in the shortest terms you need to use the Snow Lettering PS Action. With this action your text layer will look more snowy. Only one product and your text layer will transform immediately.
This text style you will get for free, so you can use it unlimitedly without any paying. This action can be combined with any other action without any problem.
For applying, you will need to use any Photoshop action starting with the cs4 version and higher.
We offer the highest quality for free, but also you can find more sophisticated text styles and photo effect in our premium category. Experiment with fonts and achieve the best results after few simple clicks.