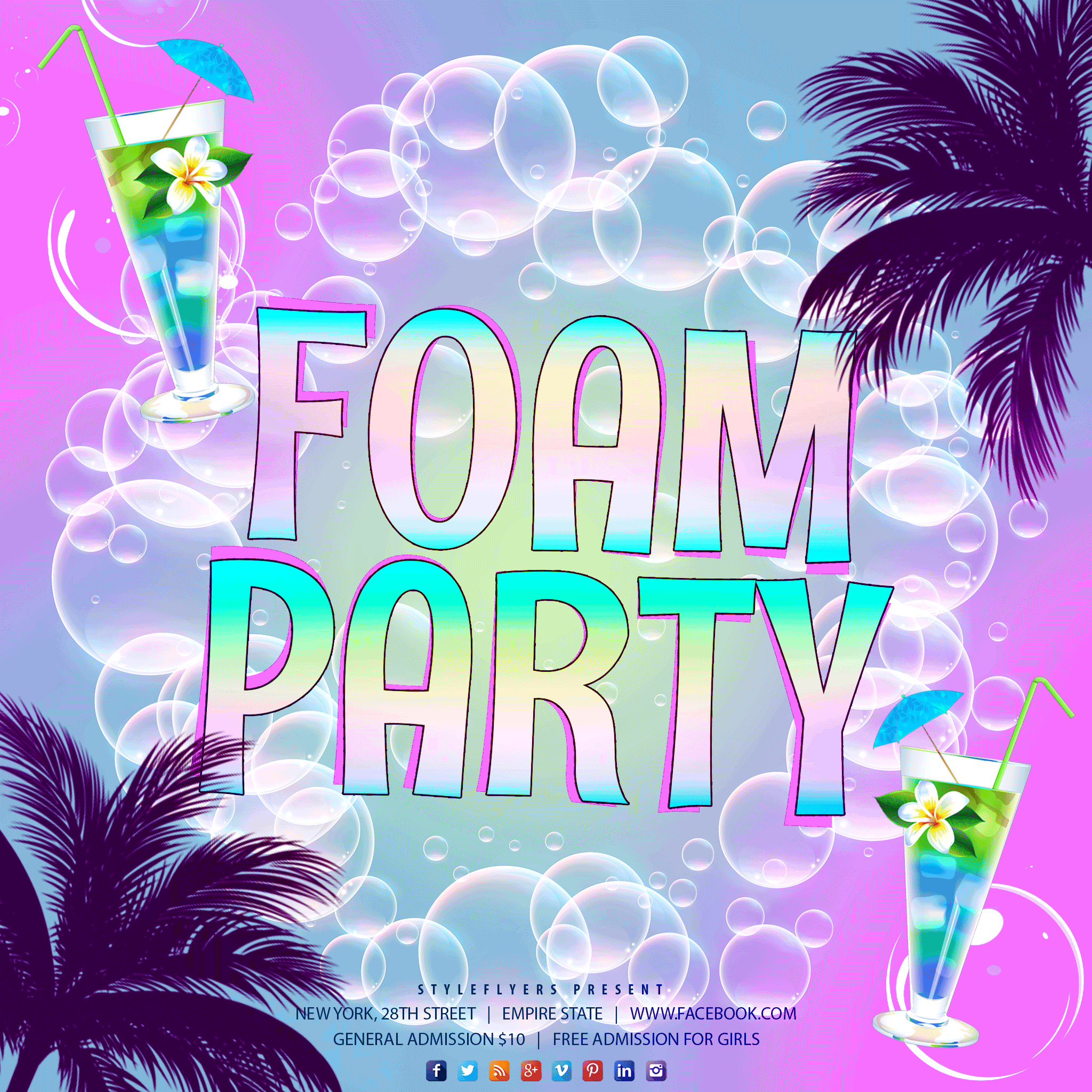 Foam Party Animated Template
With this colorful and cheerful design you will feel the warm and chilling foam on your skin just after the first glance! Foam animated template will boost your Instagram post in few minutes because of its' lively animated look.
The animated template will be the perfect option for your promotion. This template will make your post more than just boring informative post and will add some realistic and lively vibes into the post.
Purchase this affordable and creative template for the unlimited use and increase the result of Instagram promotion in one click. Feel the freshness of the air party from the first glance. You will get  thousands of visitors.