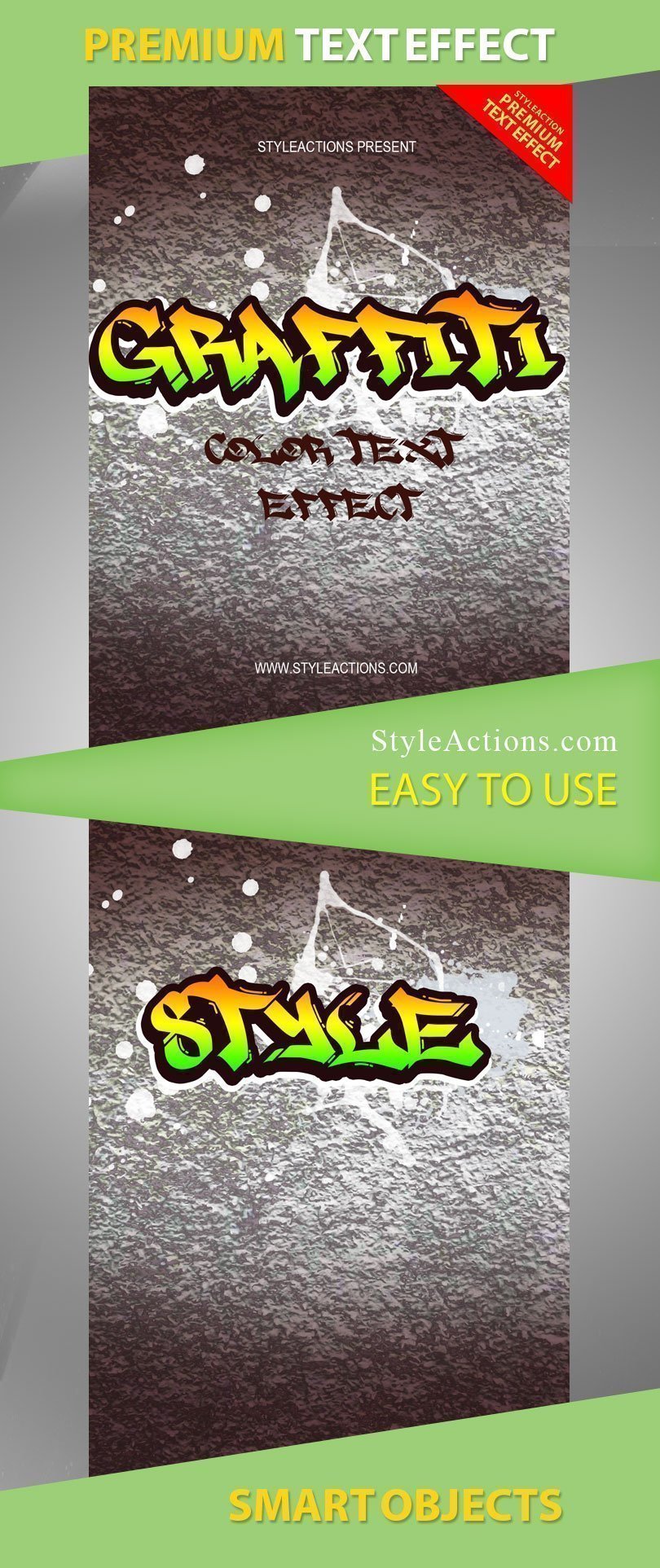 Graffiti Color Text Effect
Use this catchy Graffiti Color Text Effect and for urban poster or design, this text style will add the contrast to the monochrome urban images. Even if you are going to create some brochure or advertisement, in most case this text file will be helpful for you. From the preview, you can see how gorgeous such text heading looks!
Purchase the action for everyday use and you will find it very useful. It will save a lot of your free time and you will achieve much more sophisticated results in only one click. Try to combine a few actions for achieving the more interesting and unpredictable results! Other setting details you will find the text layer we have attached to the main product!