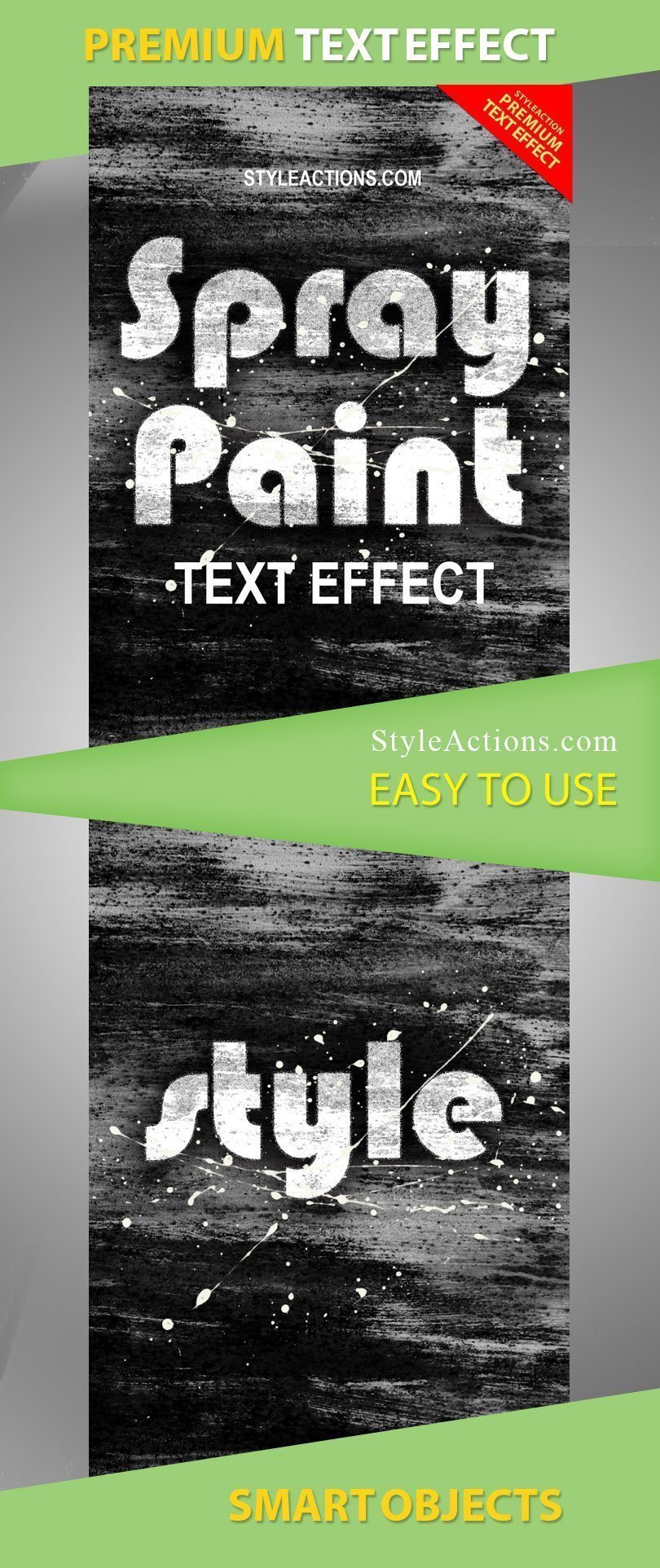 Spray Paint Text Effect
Spray Paint Text Effect is your perfect option in case you are ready to complete your grunge or urban design. This action can be perfectly combined with any other action or effect, just start experimenting and enjoy the unique design you will get. Amuse your clients and make your portfolio wider with one single tool!
We are sure that you want to use such styles in your creation but he time loss stops you! We want to prevent the monkey-farting so we offer you to download our freestyle right now.
Affordable price and stunning fresh look will make this offer the best. You can start using it right away after purchasing.