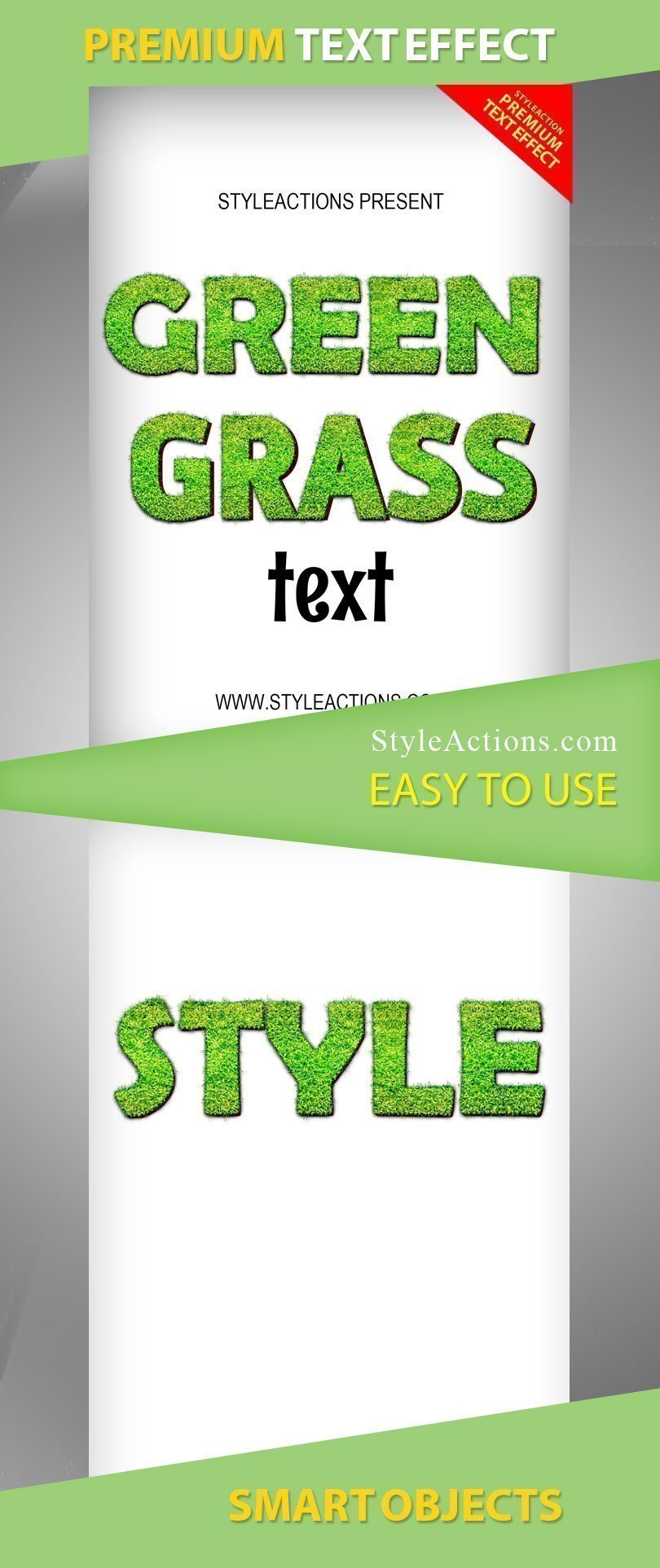 Green Grass Text Effect
This time we have worked on the text style! Sometimes there is nothing to edit or improve besides the text layer and when it happens, we want to make it unique and memorable! That's why we use text styles!
Our new Green Grass Text Effect will complete your spring designs or add some freshness to the advertisement, brochures, etc.
It's an interesting decision for many designs! How can you apply it? The detailed answer you can find inside the text file! We add it to our package to solve all possible problems with usage, which can appear if you face with PSD action for the first time!
This text effect will perfectly combine with any other action from our collection.