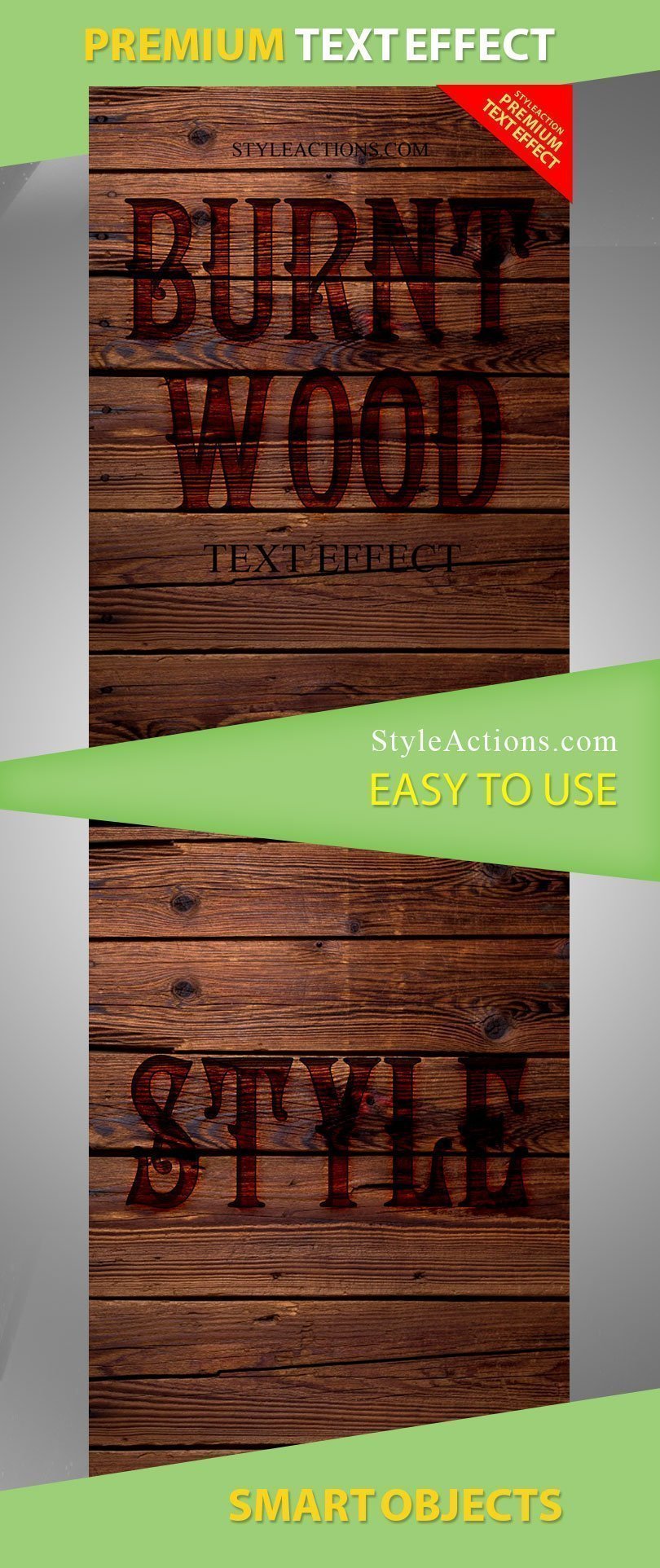 Wood Burn Effect Photoshop Action
Have you ever seen such beautiful wood burn pictures? They look gorgeous doesn't' they? When you work on a new digital design or just want to make the images, more special just purchase our premium Wood Burn Effect Photoshop Action and use it as the main tool for general image improvement!
Look at the preview image and you will see that the result will look stunning! You can use it via any version of Photoshop, just pay attention that it must be English version only!
This action will become your loyal helper in the everyday work. Each your new design will look professionally after one click! Just purchase it and forget about the routine tasks and tedious procedures.