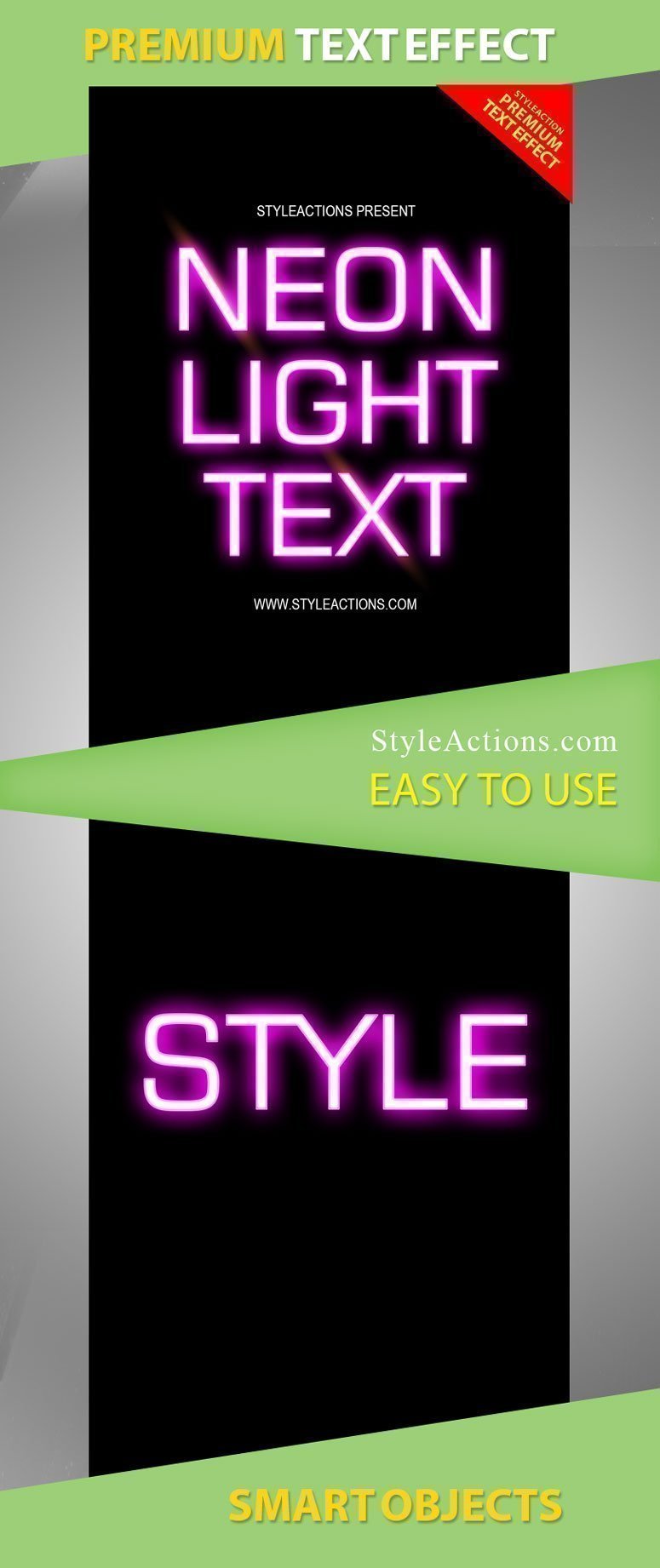 Neon Text Style Photoshop Action
Make your design brighter and more eye-catching by applying the Neon Text Style Photoshop Action to all your text layers. This action will be useful for all clubs designs or for any design where you want to use some neon patterns. After applying, you will get eye-catching and colorful neon design, which won't look, boring or unprofessional.
You can edit the effect after downloading and create something special based on provided layers! This action is a great chance to save your time and create more decent neon designs in the shortest terms and without compromising the quality!
After purchasing, you will be able to edit the text style and opt the perfect color for your bright neon text.