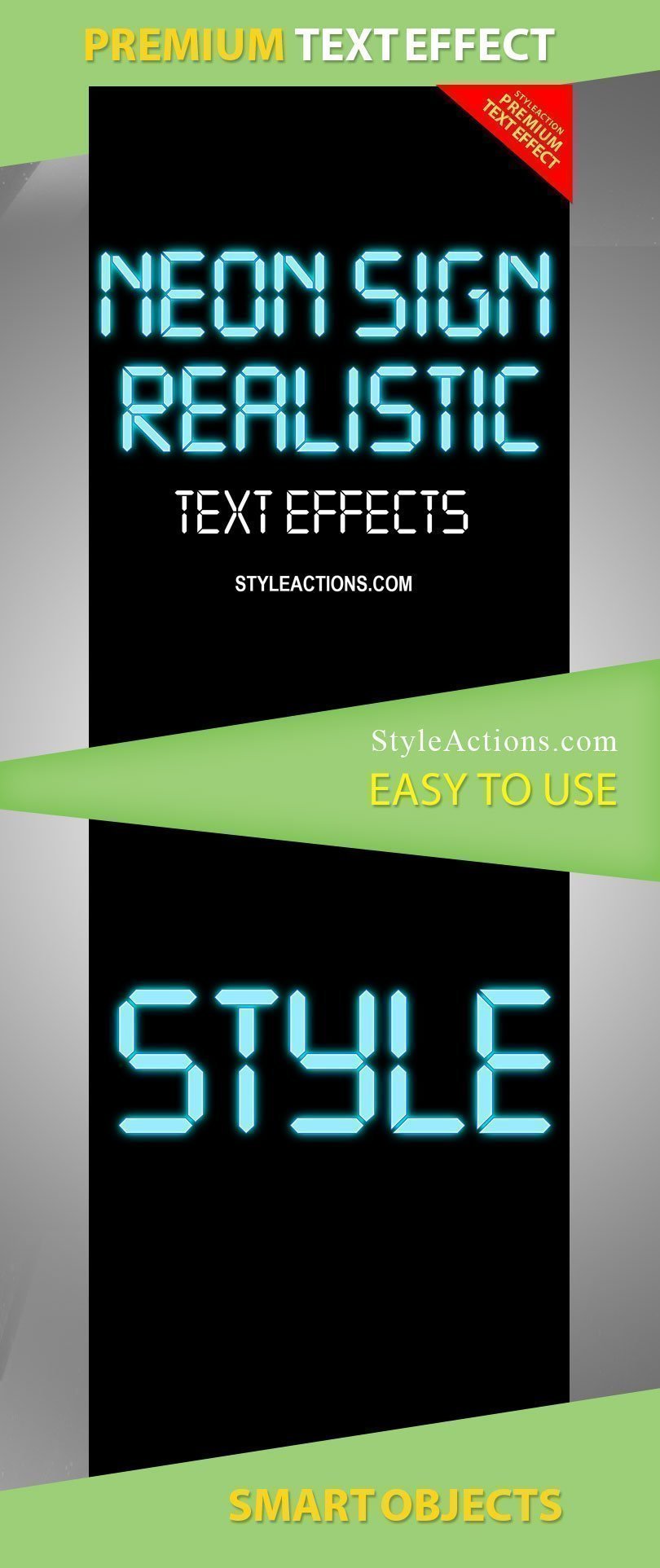 Neon Sign Realistic Text Effects
This text style will complete any your club flyer or invitation where you want to set accent of the text layer of the design. The realistic neon text layer will definitely look catchy enough.
It comes with smart-object layers that helps you to add your own text and modify the effects at your will. A realistic photoshop neon text effect that transforms any text and shape in a neon glow photoshop effect.
Purchase the action for everyday use and you will find it very useful. It will save a lot of your free time and you will achieve much more sophisticated results in only one click. Try to combine a few actions for achieving the more interesting and unpredictable results!