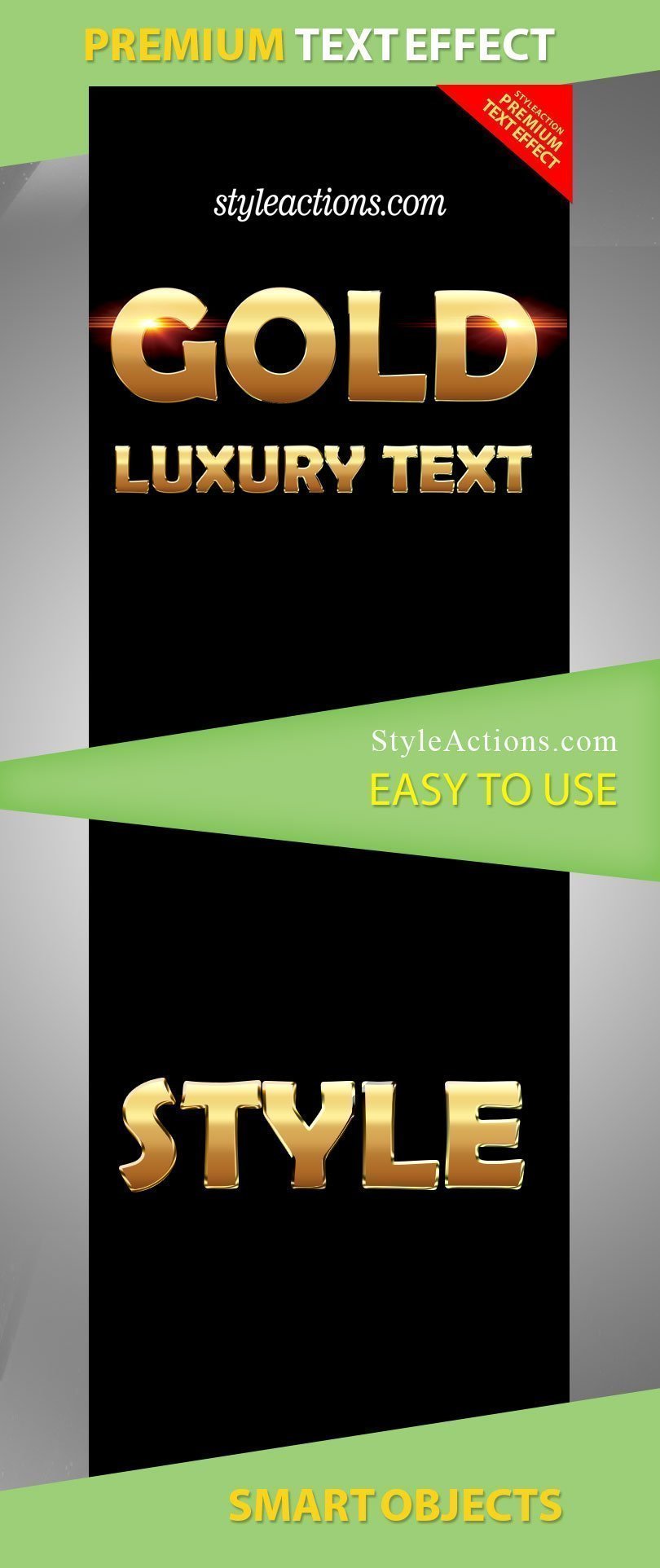 Golden Text Action
Any design consist of the text part and photo content. We can offer you to make your text part more creative and elegant. Golden Text Action will add the luxury and elegant look to any headlines and you won't waste a lot of time on creation a new text style.
Golden Text Action will suit almost any design, especially when we talk about some luxury event or elegant promotion! This style can be used for the headline or any additional text layers.
With this free action you will be able to complete your text layers in few clicks and don't spend any time on it!
Purchase this premium action and enjoy the fast process of the poster or advertisement creation. Now there is no need to spend so much time on editing your text layer.