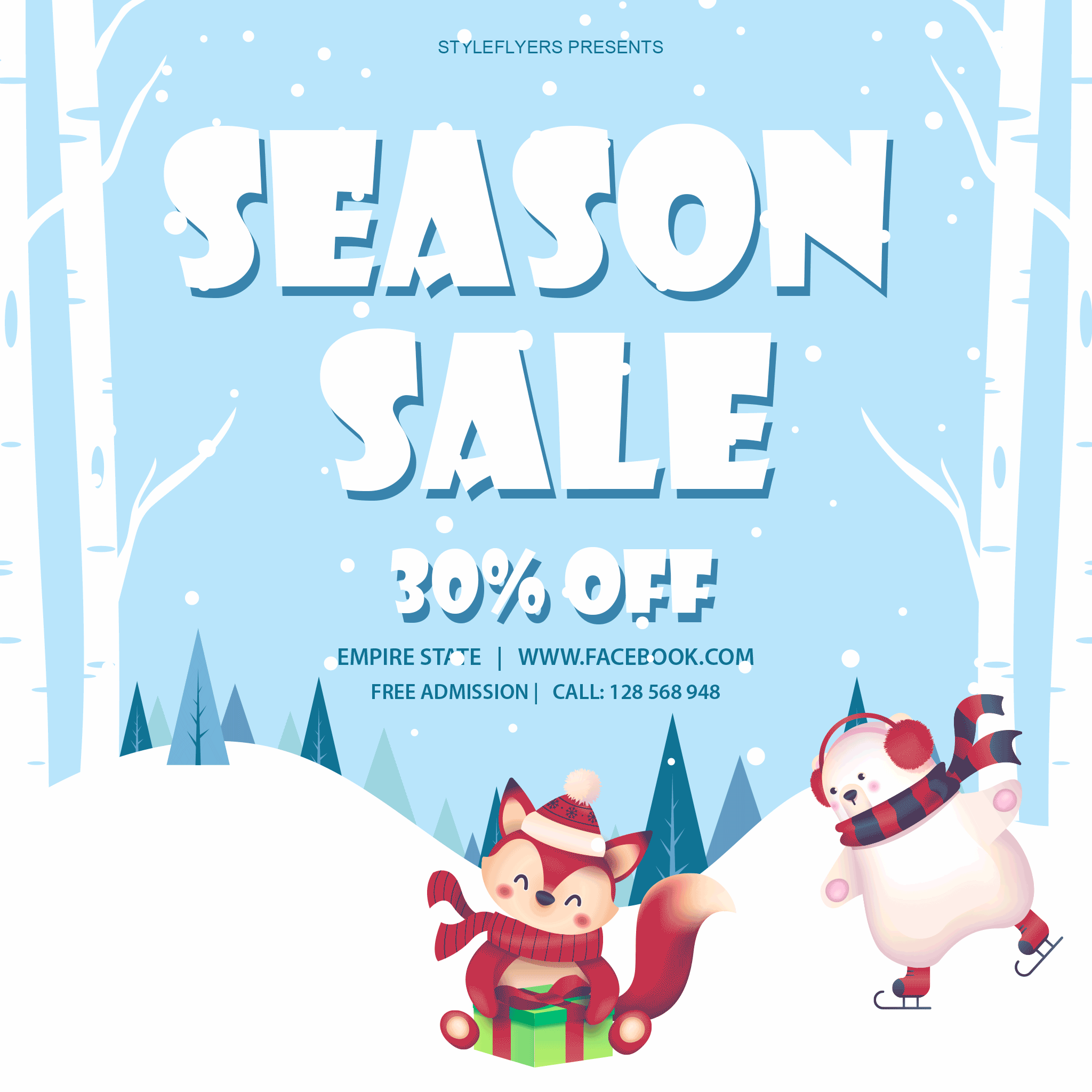 Season Sale PSD Flyer Template
Seasonal Sale animated template will become a great promotional material for your great sale.
The animate effect will allow yo attract much more attention. Cute cartoon design with the tender light blue color grade and soft text style will help you to achieve the best result in promotion. Make the wise decision and start using only the best content for your promotion. You can stand out only with one click and minimal investments in your promotion. Just use the effect before posting your invitation and you will get the crowd of visitors at your forthcoming party. After downloading this animated template, you can use it for several of your events or promotions because it has the unlimited use license.