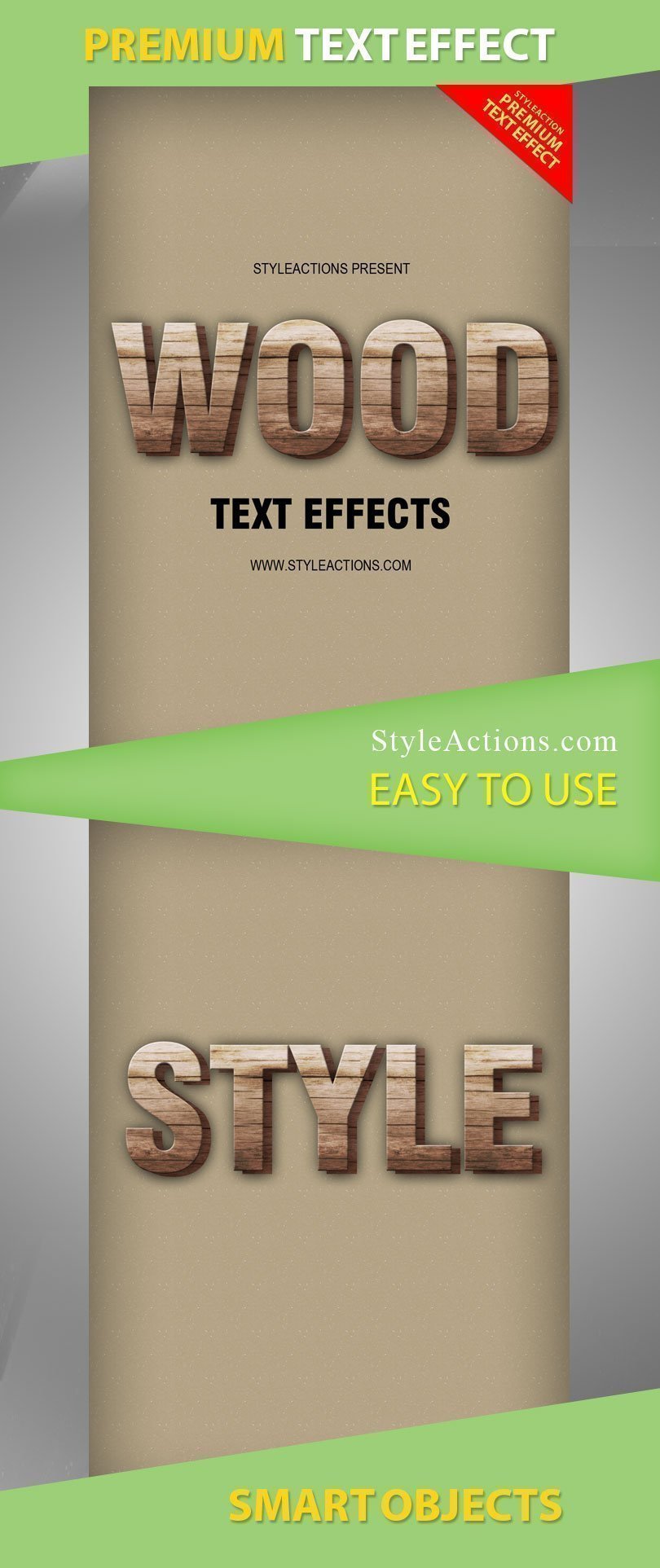 Wood Text Effects
Do you want tо add some realistic rustic or country vibes into your desing? User the wood text style for your perfect appearance. With this action, any your text layer will look like wooden masterpieces and you will able to apply it within one single click!
The usage of this action will be a real pleasure. You will need to download and unzip this package and start with reading the instructions carefully!
Then you can start using it via your Photoshop CS 4+ English version! This plugin will become your timesaving tool for any vintage or rustic design you need to create.
When you will start using such additional text styles your workflow will become more productive.