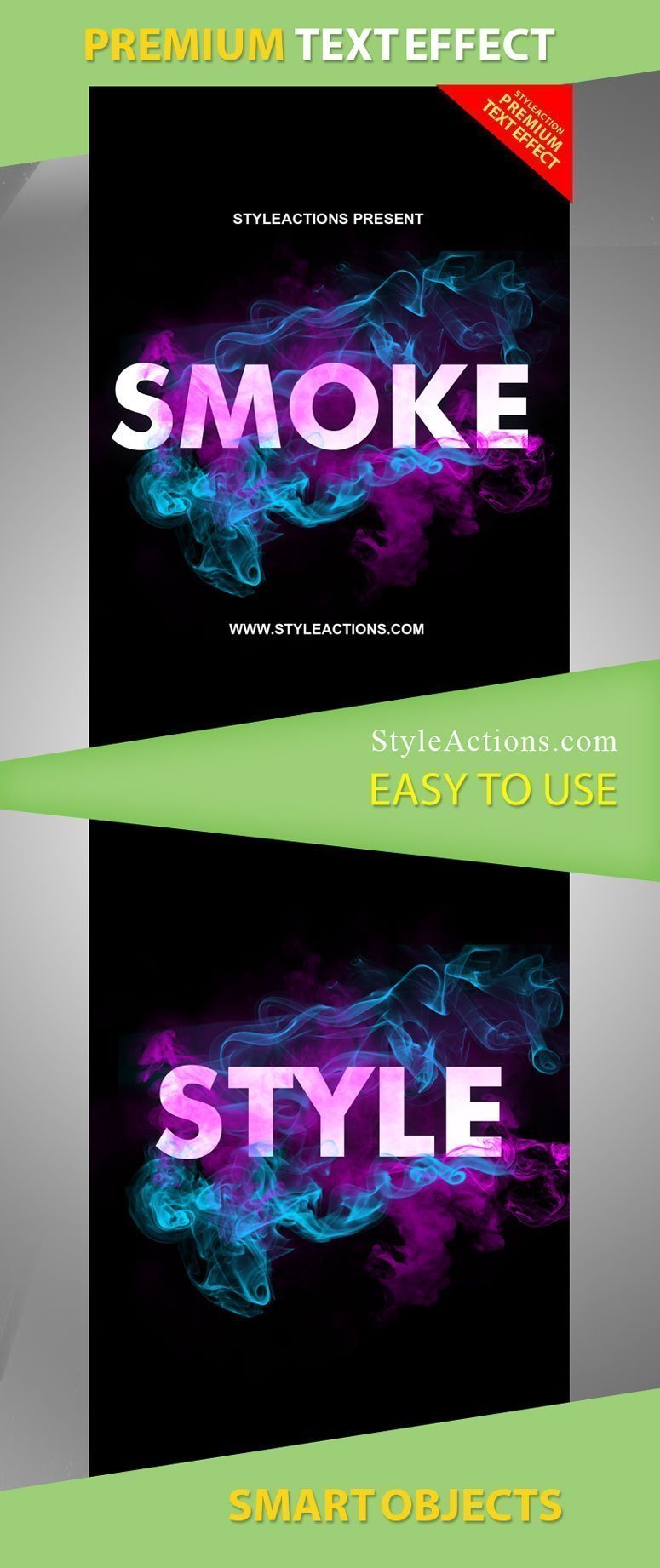 Smoke Effect PSD Action
While you are wasting your precious time on creating the new decent effect for your future works, wise designers use PSD action! For creating hypnotizing and mystery design use smoked text effect.
Create some mystery designs with the help of our new premium Smoke text effect PSD action! Purchase this effect immediately while the price is still so attractive –  $4! Just imagine $4 for such high-quality text effect, which you will be able to apply to the unlimited amount of images!
This text effect will suit not only to the mystery and spooky designs, it can become a great addition to some hookah advertisement, or club event promotion! You can see that this time we have decided to create a colorful fume, so it looks more hypnotizing and relaxing than spooky! Nevertheless, you can decide by yourself where and when to apply this action! Purchase this premium action and your design will look more sophisticated than before.
The applying process is simple the details you can find inside the text file! We include it in our package!
Your design will definitely win all hearts, with such creative smoky look. Purchase the premium effect and ridiculously low price and add an effect with one single click! You will save a lot of your working time and it means more projects, more benefit.
You will be able to add the most realistic smoke text effect to your design and this text effect will be non-destructive! What does it mean?  It means you can edit your image later at any time after applying.
All our premium actions are packed with the Smart object and this action isn't an exception. Try one of our premium products and you will become our loyal client! Our preview file will provide you with the approximate result of this effect! Your work will get a plethora of positive feedback and nobody will know that you were using our premium Smoke Text Effect Photoshop Action for its creation!