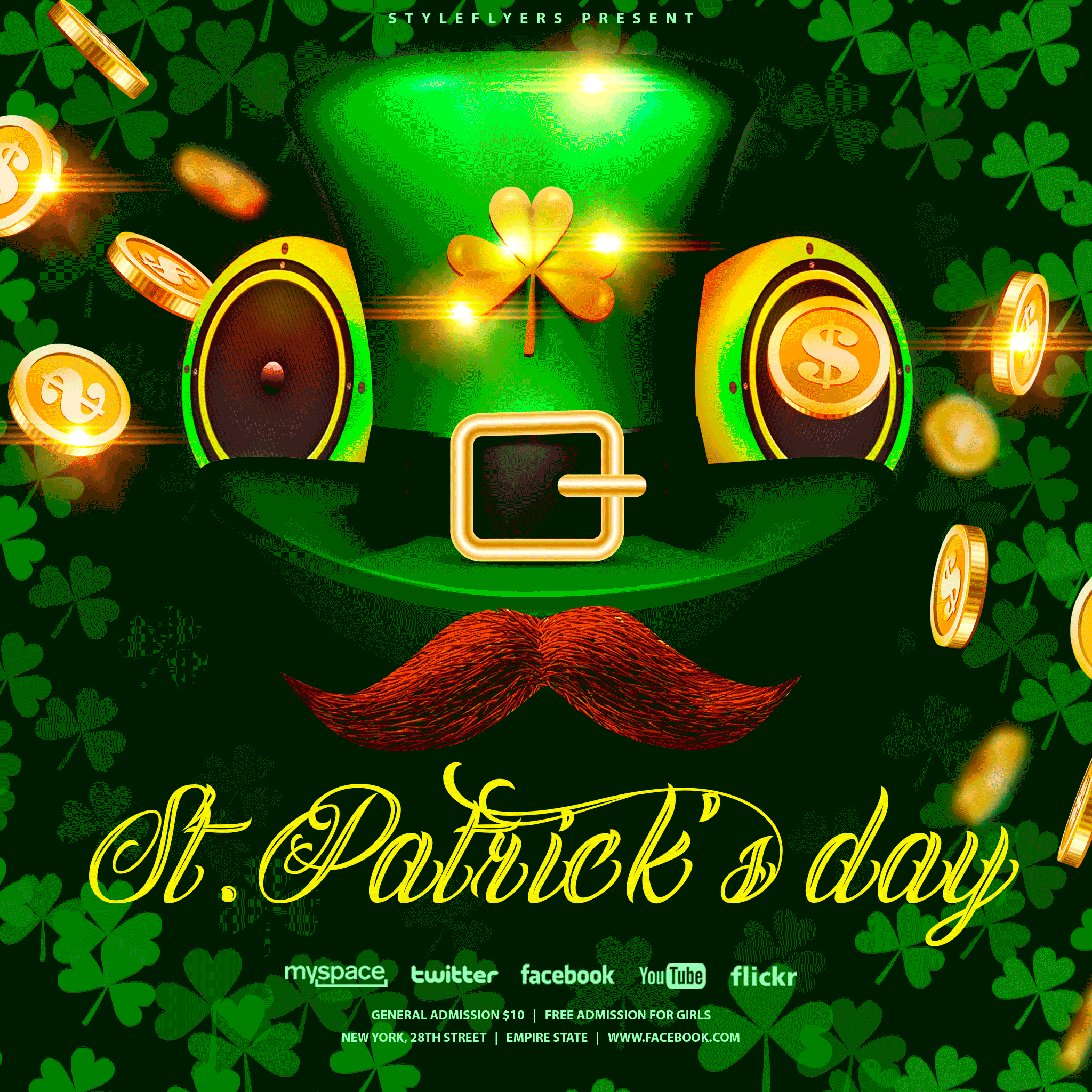 St Patrick Day Animated Template
You have little time before the St Patrick Day Animated Template will come, but you can still manage the task to create a stunning advertisement for your event. You will be impressed by the stunning animated template for your new promotional post. This template will be a perfect option for you if you are looking for the creative and extraordinary solution for your St Patrick's day party!
This template is a combination of a general PS template and the modern PS action. Now you can get the double feedback almost for the same budget. After the purchasing, everything you will need to do is edit the template and fill it with your additional information. Purchase this new template and be ahead with the modem innovations. Your advertisement will win all hearts.