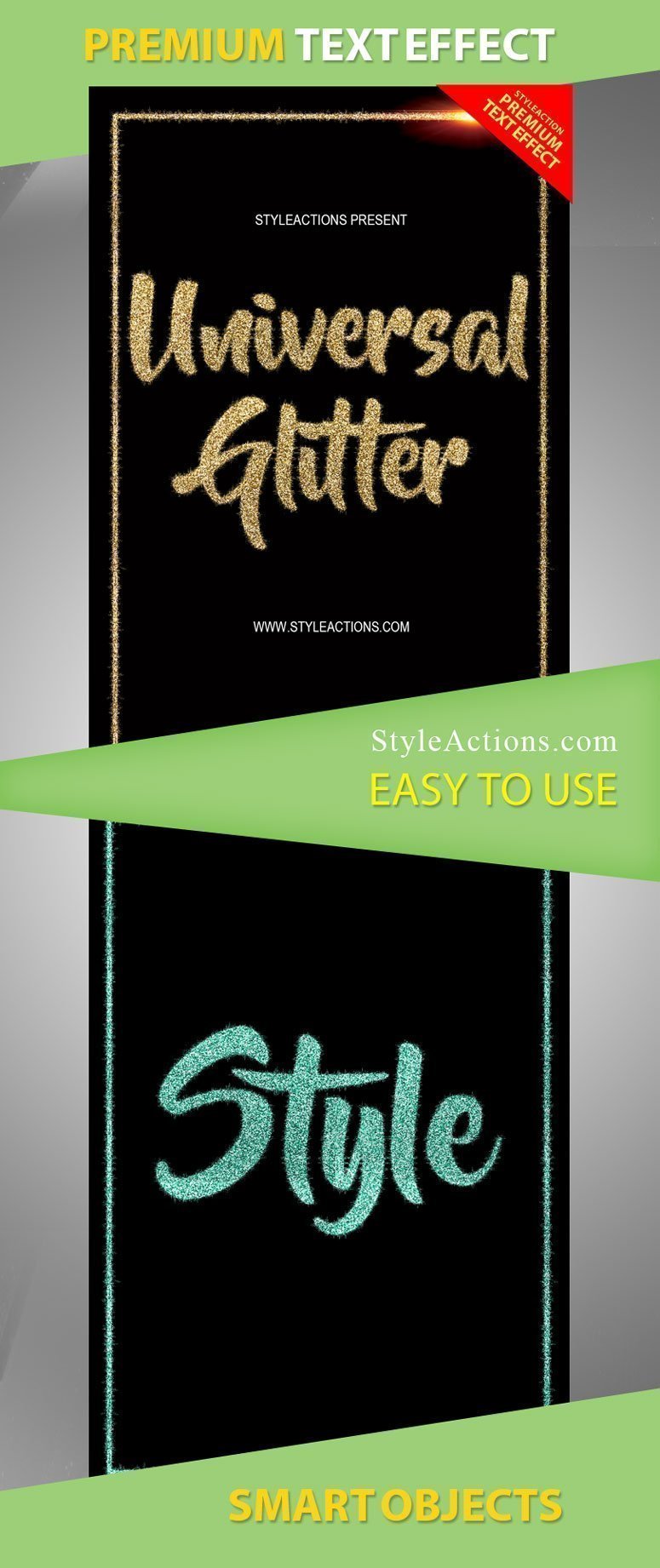 Universal Glitter Effect Photoshop Toolkit
This Universal Glitter Effect Photoshop Toolkit will help you to transform your boring text effect into the sparkling headline, which can embellish any design. You can pick the color of your glitter and make It suit to any design and photo! This action can save the plethora of your free time! After purchasing, you will get the unlimited use that means that you can apply it to any amount of works at the fixed price you pay at the very beginning!
You will save not only your time but also your money by using this high quality and affordable Photoshop plugin for your further image improvement.
Start your creating decent works with the help of additional kits as a professional designer!