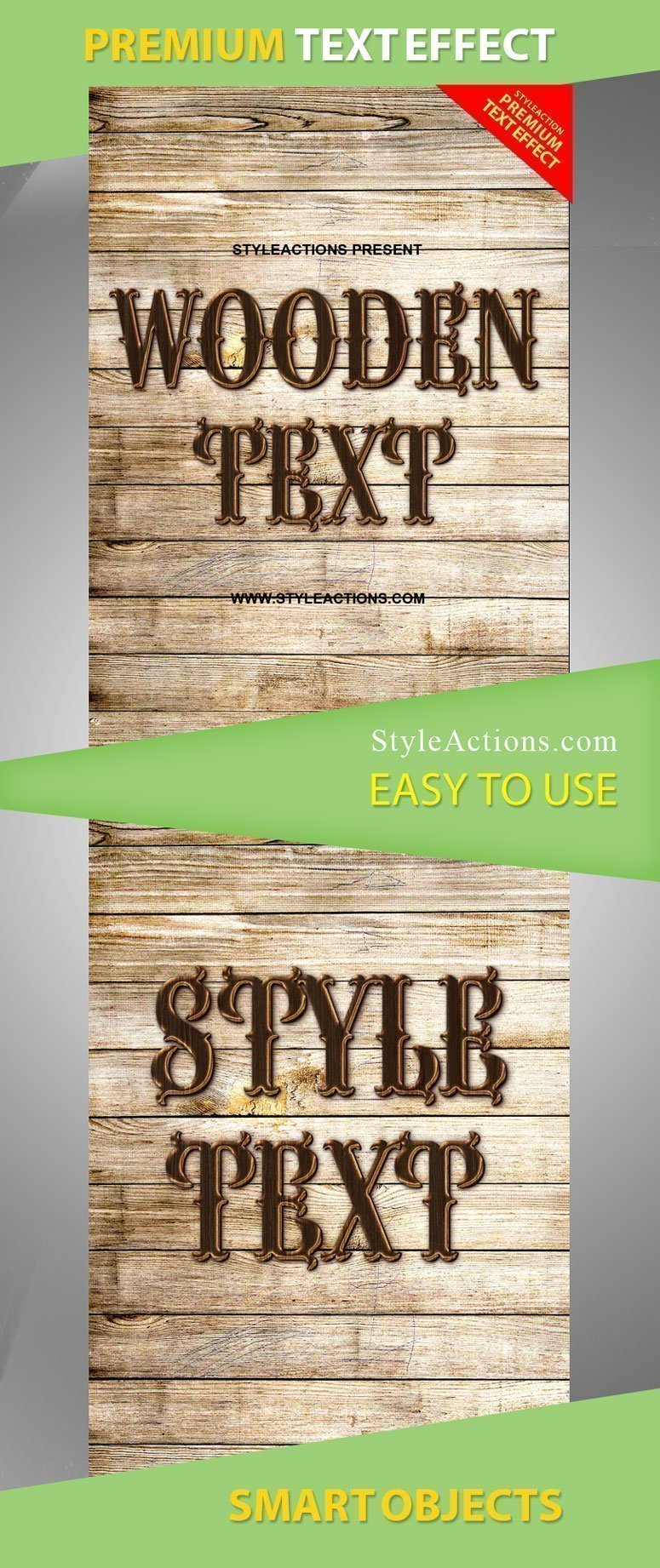 Wood PSD Text Action
Make your work look more rustic, unique and professional. Apply to your text layer our new premium wooden text PSD action! With this action, any your text layer will look like wooden masterpieces and you will able to apply it within one single click!
Purchase this Premium action for $4 only and start improving your design right now! The usage of this action will be a real pleasure. You will need to download and unzip this package and start with reading the instructions carefully!
Then you can start using it via your Photoshop CS 4+ English version! This plugin will become your timesaving tool for any vintage or rustic design you need to create. You work will become much easier with our premium Photoshop actions! Try it and you will never come back to your previous working process.