May 05, 2017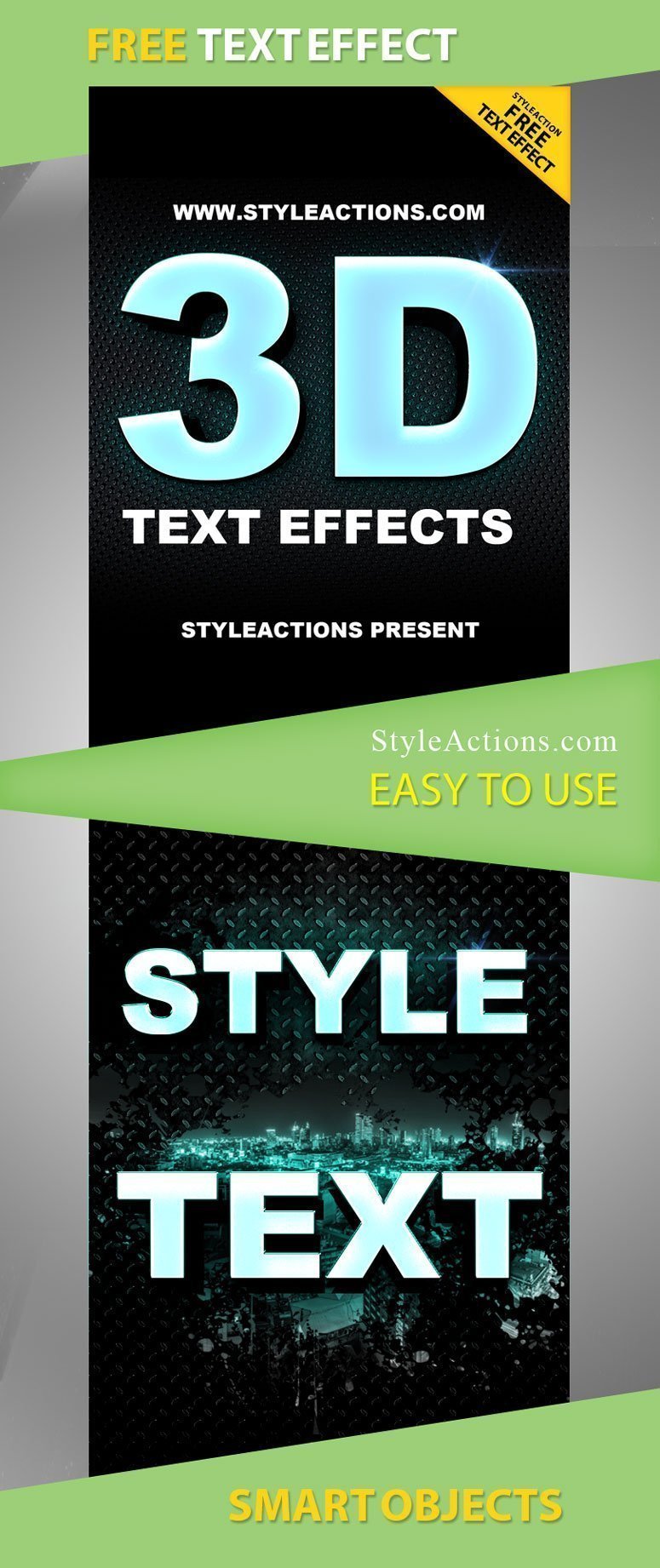 3d Text Effect PSD Action
3d techniques are very popular nowadays. If you are tired of tiresome procedure of creating the new 3d effect for your designs, we offer you to download our 3d text action and apply at as a filter of your Photoshop to any image!
Your text layer will look more realistic and eye-catching with this effect. The procedure of applying is easy as 1, 2,3! You will need to download our achieve, open it, open you Photoshop (it must be Photoshop cs4+) and then you can see a new fitter which you can easily apply just in one click.
Now with the great variety of free action at our website, you can create more designs within the shortest period of time!
Make your text more realistic with free 2d text PSD action and it will win all hearts!
DOWNLOAD ACTION
DOWNLOAD THIS ITEM GRANTS YOU ROYALTY FREE USAGE IN UNLIMITED PROJECTS