Oct 08, 2018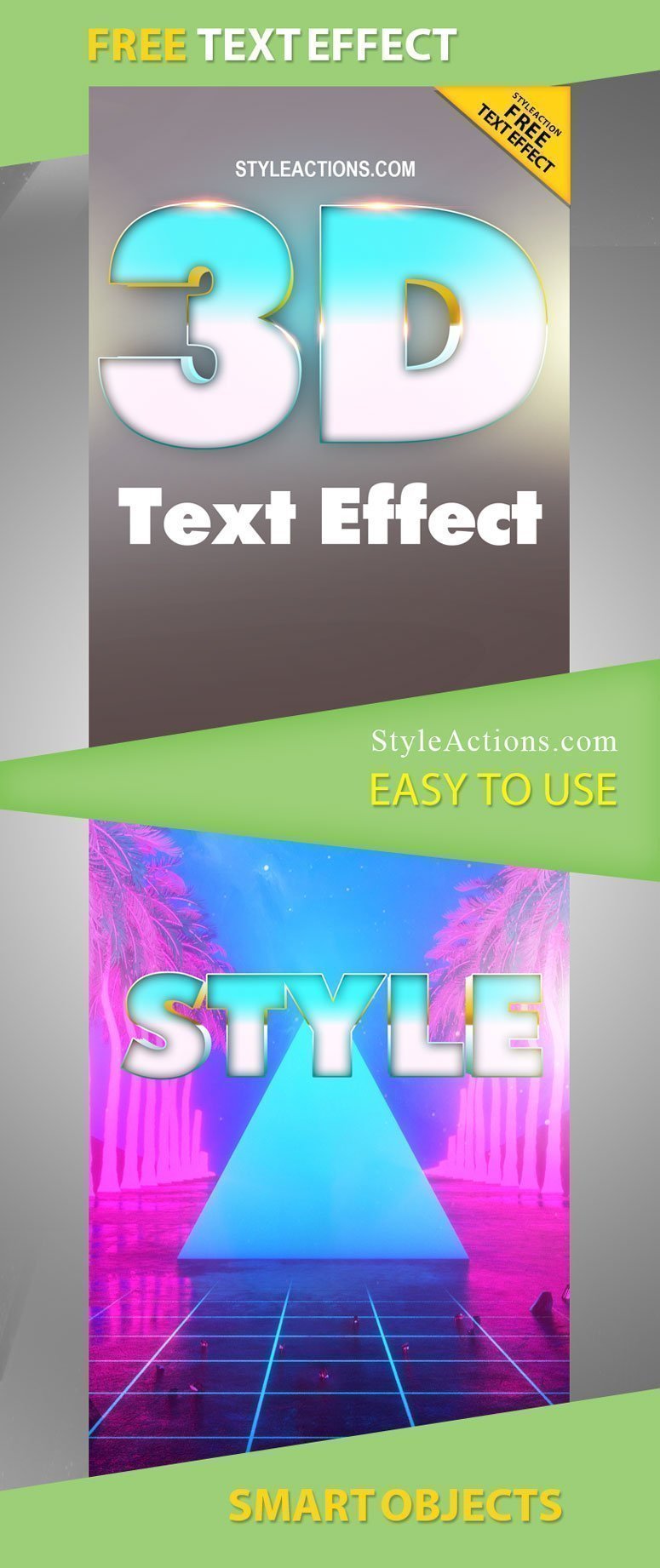 3D Text Effect PSD Action
For creating advertisement that is more interesting or poster creative informative part, you can add some realistic touch to your text layer. The best option will be adding the 3d text effect.
Our new text style is free for any user and can be applied even by amateur Photoshop user. Great 3d effect with some sort of colorful glowing will add the magnificent look to any your image.
Just purchase and apply our new action as the additional text effect. You can add it as basic or additional effect, it doesn't matter, and won't effect on the final result.
Our free 3D Text Effect PSD Action is your chance to complete your design in the most simple and professional way.
DOWNLOAD ACTION
DOWNLOAD THIS ITEM GRANTS YOU ROYALTY FREE USAGE IN UNLIMITED PROJECTS