Aug 25, 2017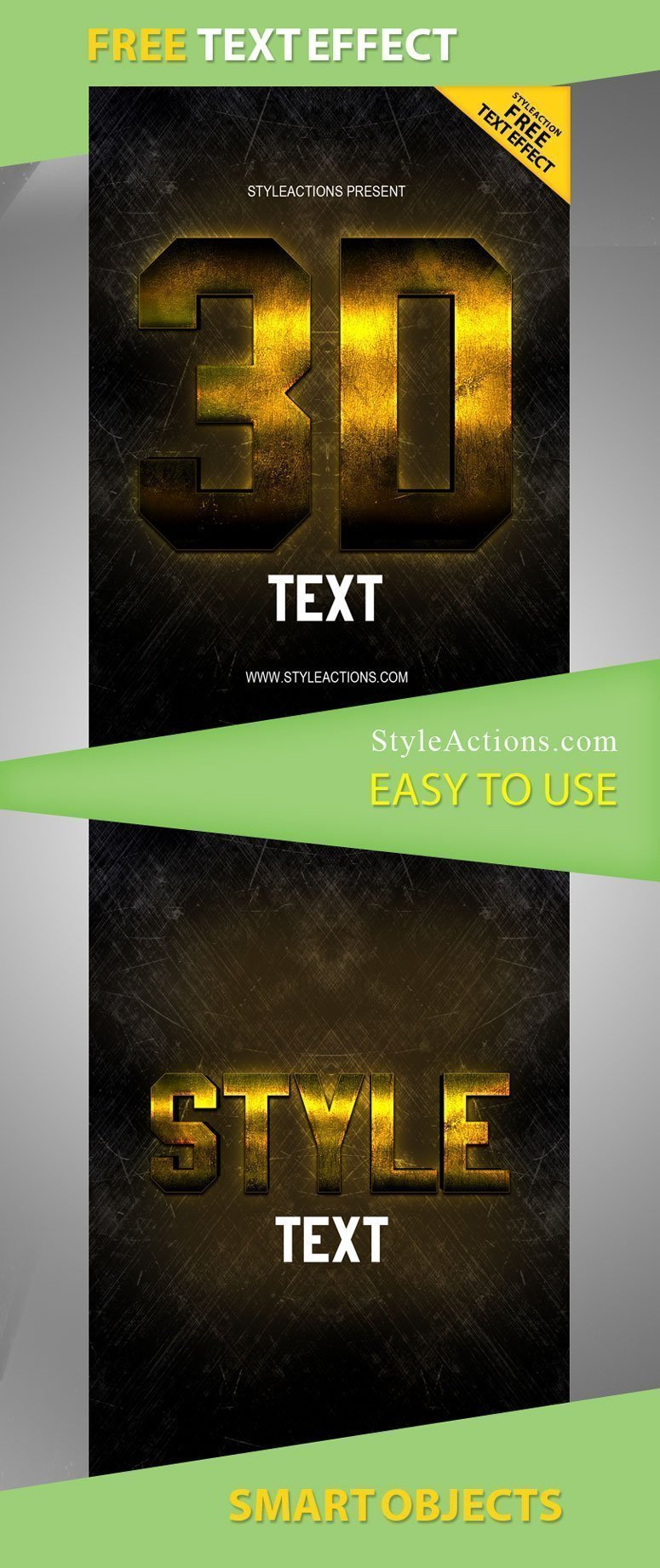 3D Text Style PSD Action
This golden beauty can become yours for free! 3D text styles gain their popularity because they look creative and realistic. Design with such text styles can't fall through the cracks!
We are sure that you want to use such styles in your own creation but he time loss stops you! We want to prevent the monkey-farting so we offer you to download our free 3d text style. It looks stunning and nobody will guess that it's not your work.
This text style will suit almost any design, You can try it on any image and if you don't like result just remove it! You can be sure that the applying and removing process will pass easily thanks to Smart object packaging.
All necessary information about setup and possible issues you will find inside the text file.
DOWNLOAD ACTION
DOWNLOAD THIS ITEM GRANTS YOU ROYALTY FREE USAGE IN UNLIMITED PROJECTS