Sep 15, 2017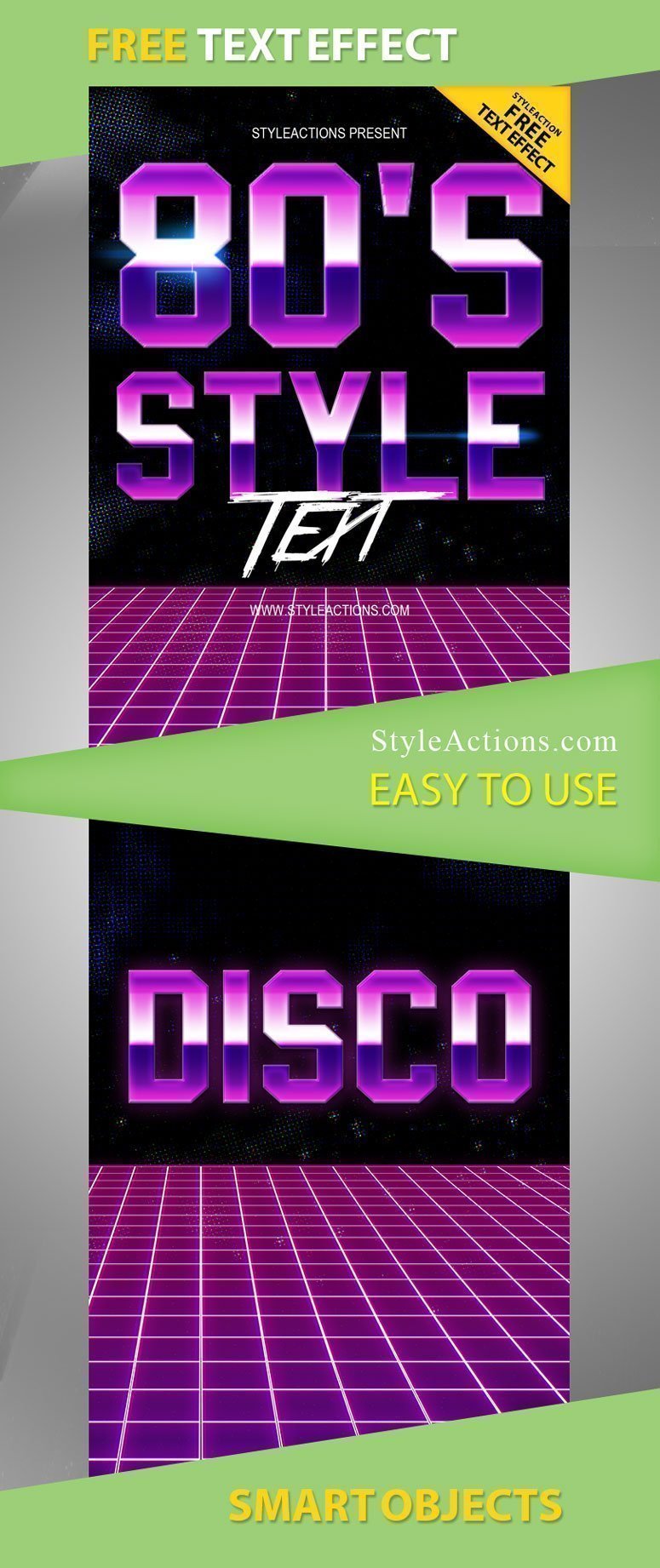 80's Style Text PSD Action
In the aim to complete your retro design you can use the appropriate text effect. Our new free 80's text style will embellish any your retro design. Some neon glowing letters will remind people about the disco times!
You can get this action for free and use for the unlimited amount of "disco time" designs! Your text layer will convey the spirit of those times and create a unique ambiance!
With this text effect, you won't need to waste your time on creating some new appropriate effect, just press one button and your text flyer will transform into the gorgeous beauty!
Some details about usage you can find inside the special text file inside your package! You need run Photoshop CS4+ English version for using this action without issues.