Oct 06, 2019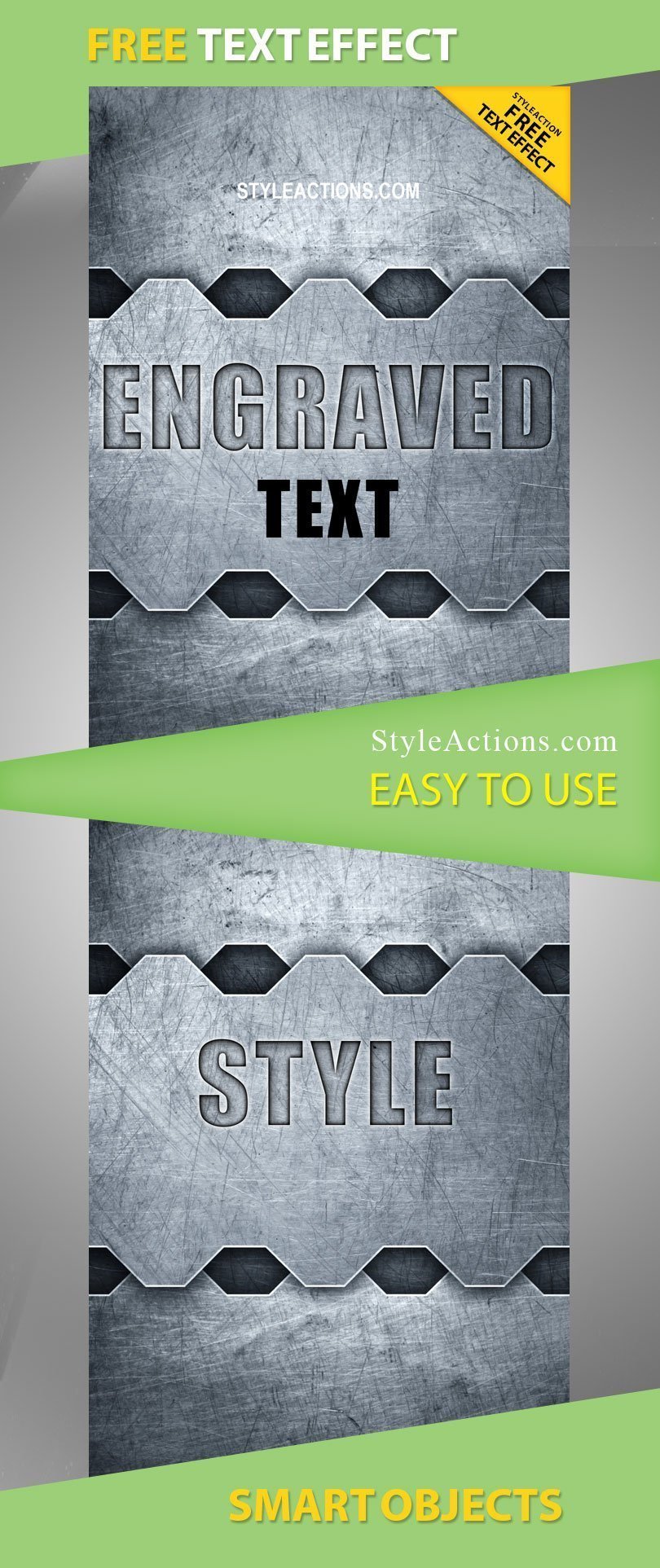 Engraved Text Photoshop Actions
This text style look hard and daring. It's not for any design but can add the grunge or modern vibe to any image. This text style will make your text layer look sophisticated and daring. And you won't waste your time in creating such a design.
It's an interesting decision for many designs! How can you apply it? The detailed answer you can find inside the text file! We add it to our package to solve all possible problems with usage, which can appear if you face with PSD action for the first time!
Add this action to any your design, the usage is unlimited so you can use it for any amount of designs in the future.